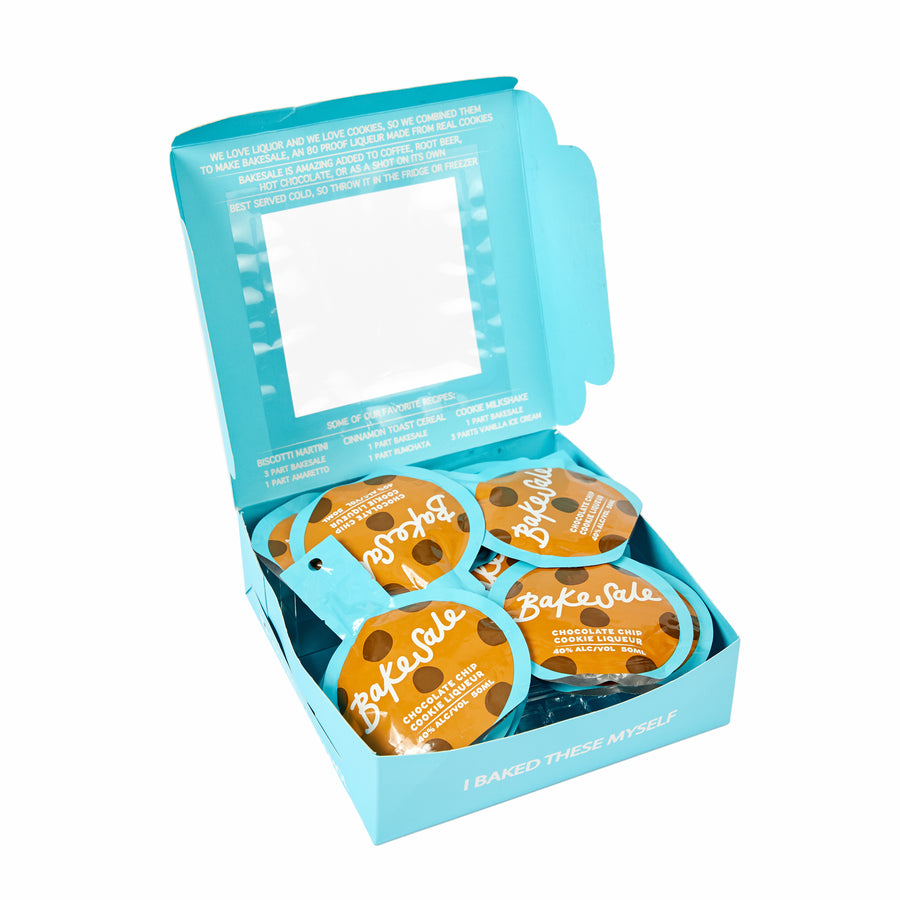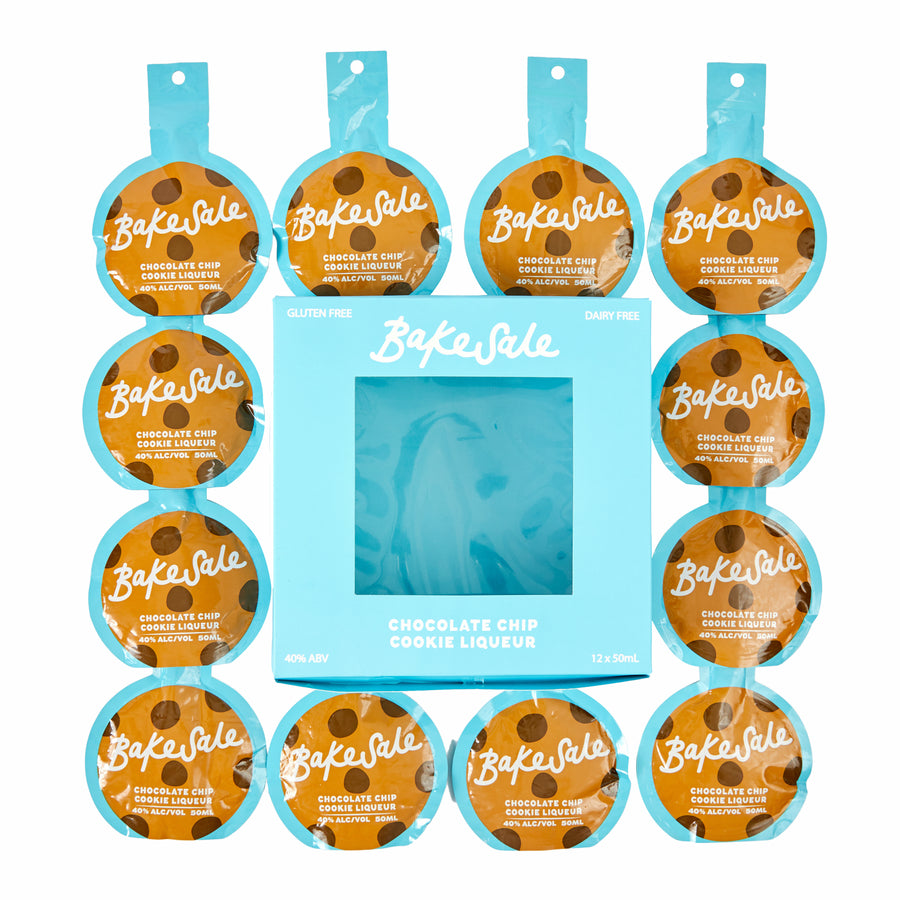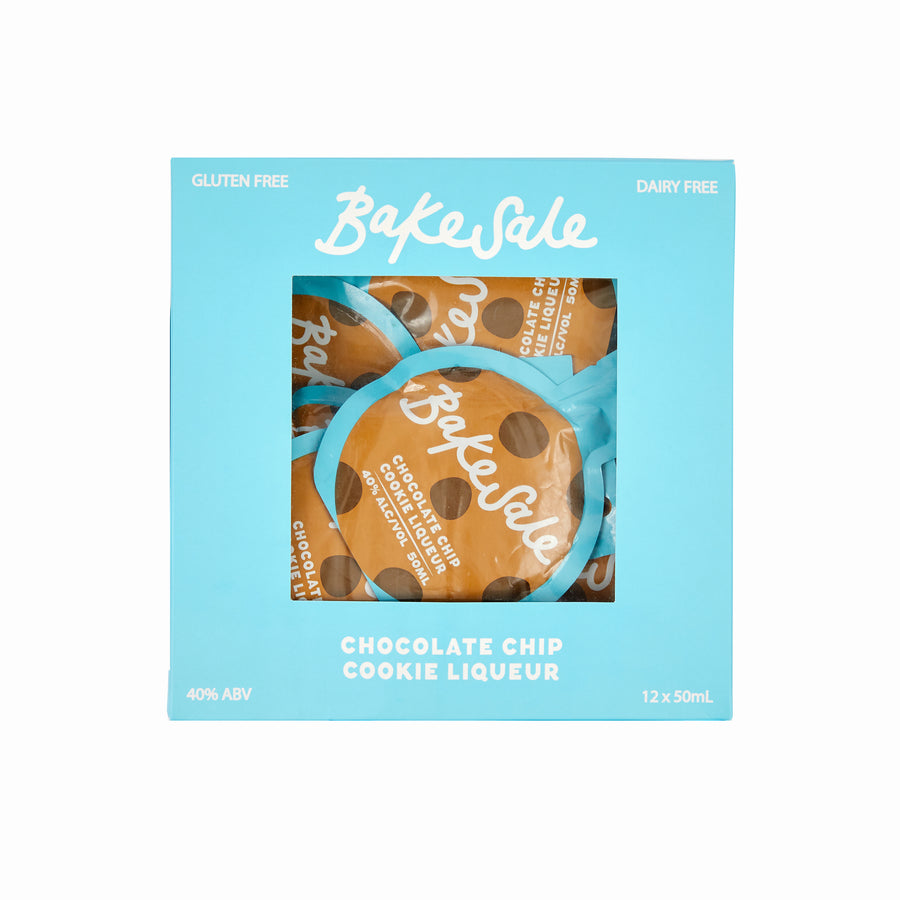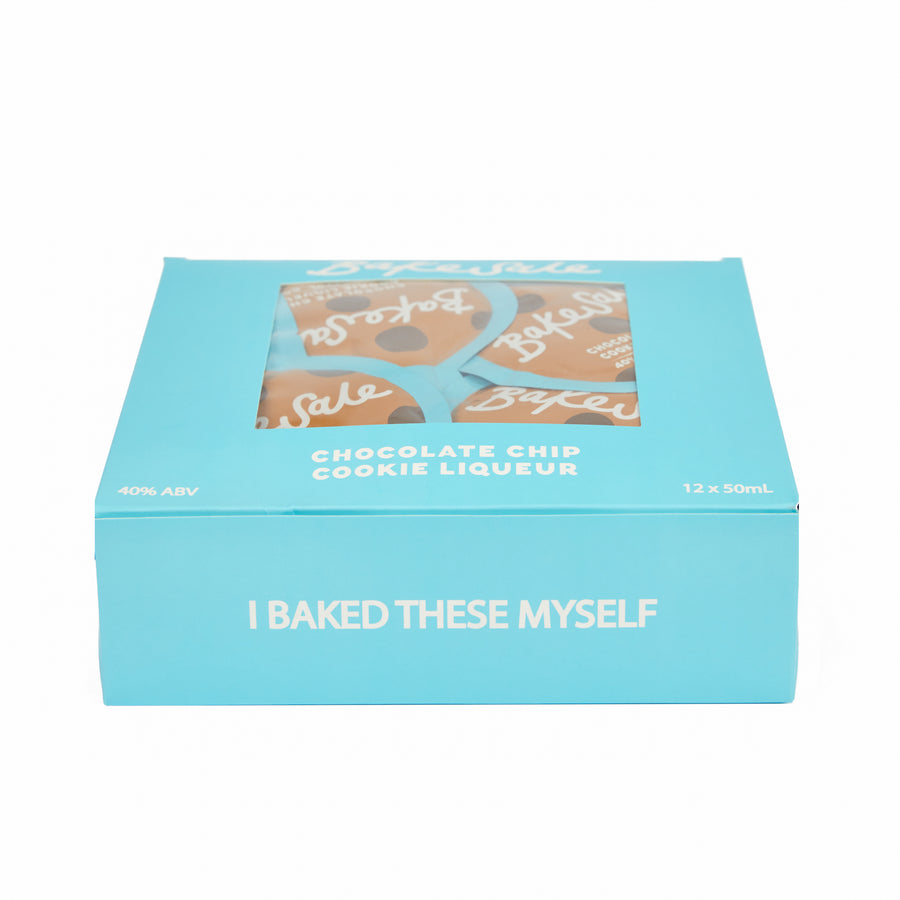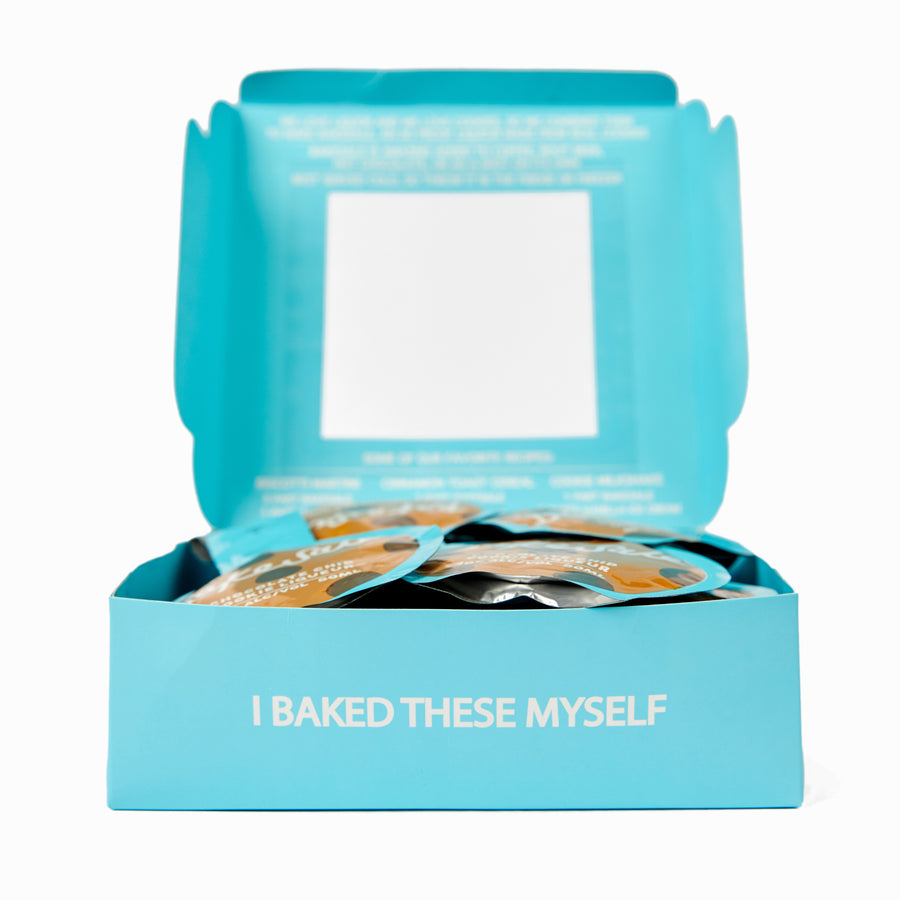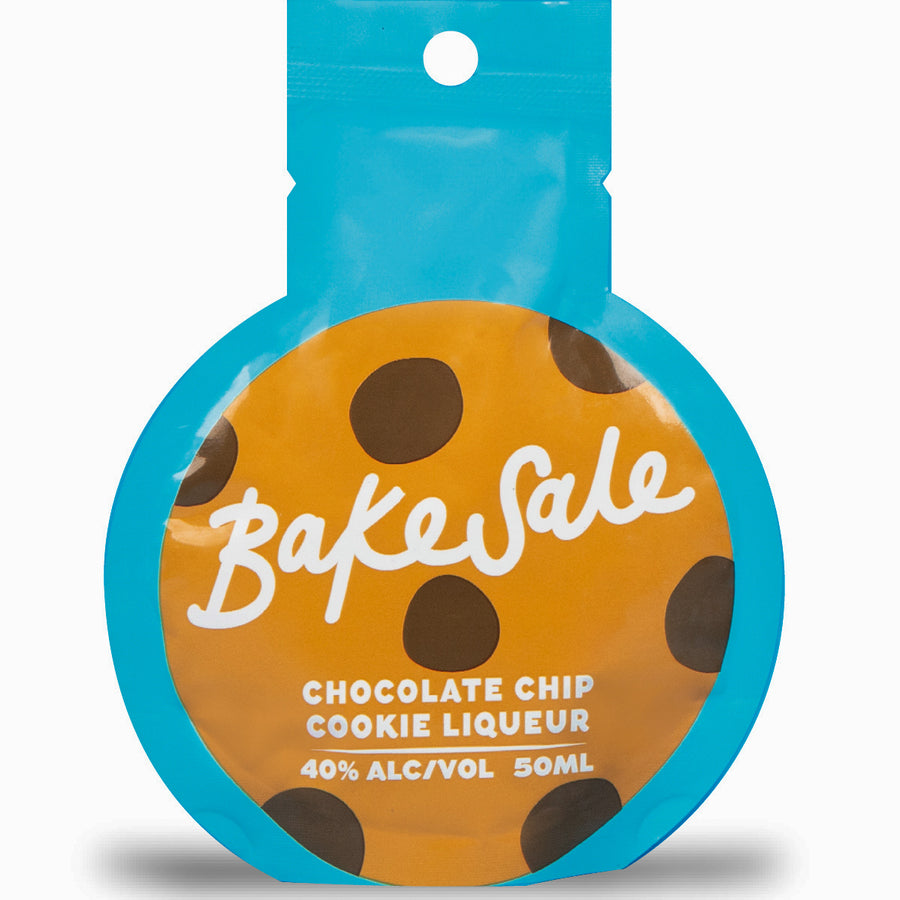 BakeSale® Cookie Box of Shots (12 Shots Included) - FREE Ground Shipping
Free Shipping
On All Orders
100% Guarantee
For All Products
comes with
Everything You Need
An adorable gift box of 12 pouches of the award winning Chocolate Chip Cookie Liqueur, Bakesale. Gluten-Free. Dairy-Free. Natural Flavors. 80 Proof.
Each tear-top pouch contains 1.5oz (1 full shot) of Bakesale, a 40% Alcohol Liqueur that tastes like cookies because it is made from thousands of pounds of real chocolate chip cookies.
We are proud to announce that Bakesale is so delicious that it won the Double Gold medal at this year's San Francisco World Spirits Competition (the highest possible medal at the largest competition in the world). Out of 5000+ brands entered in the competition, only a small handful win this award.
Our favorite ways to enjoy Bakesale are:
on its own as a shot or over ice (because cookies taste better than…. well, everything!)

mixed with coffee (a mixture so good that we had to stop telling bartenders about it because they were drinking it on the job)

mixed with vanilla ice cream (1 shot + 1 scoop = game-changing boozy cookie dough milkshake)
Imagine showing up to a party, movie night, housewarming, or bachelorette/bridal party with this boozy box!!!
🙌   FREE GROUND SHIPPING INCLUDED 🎉