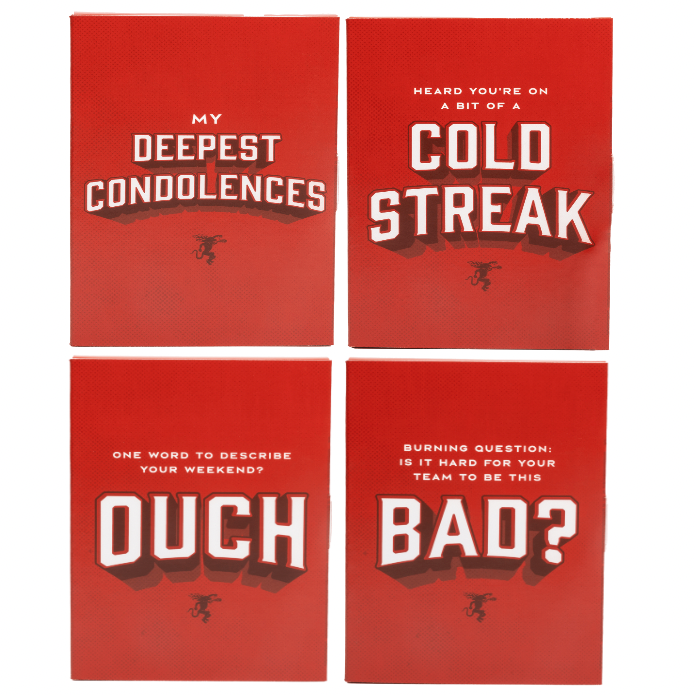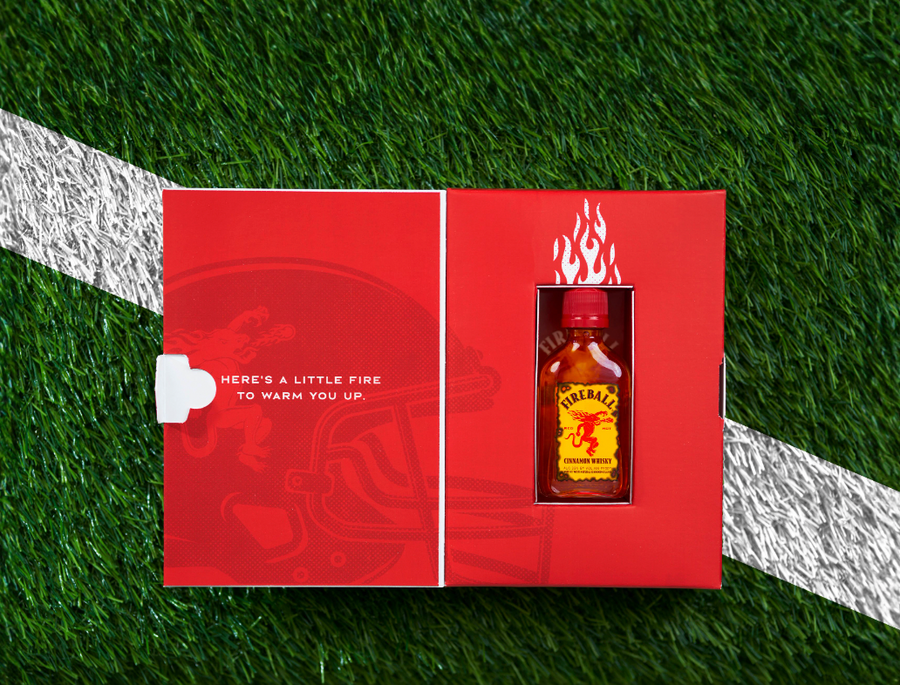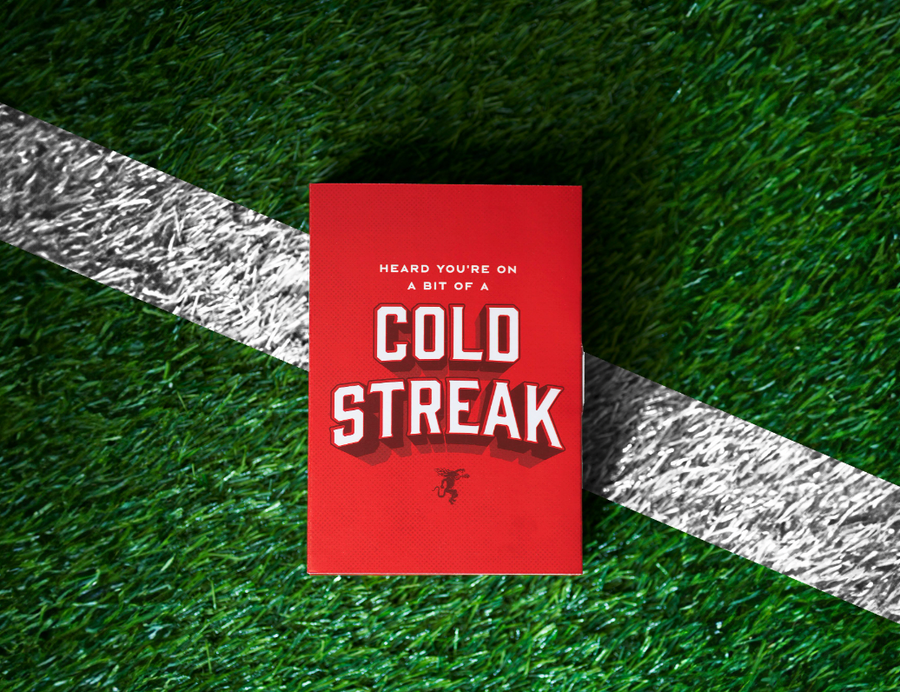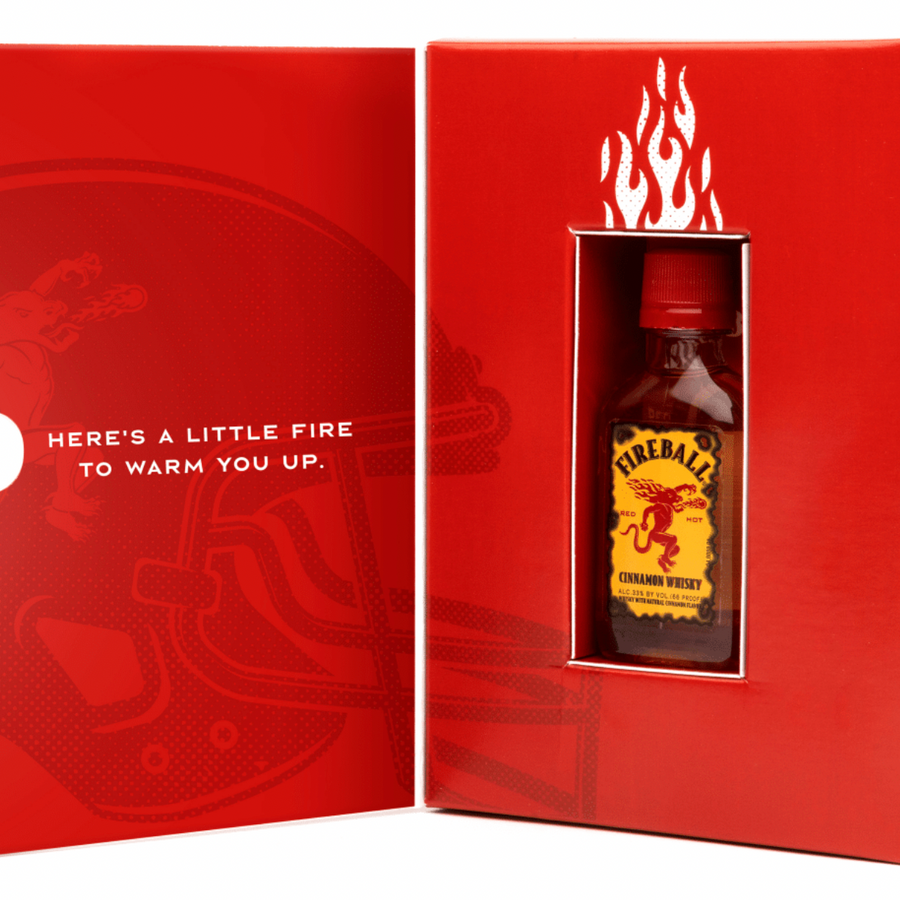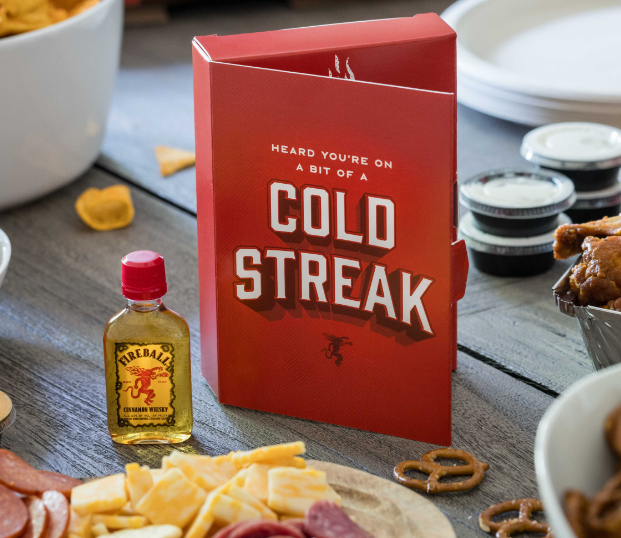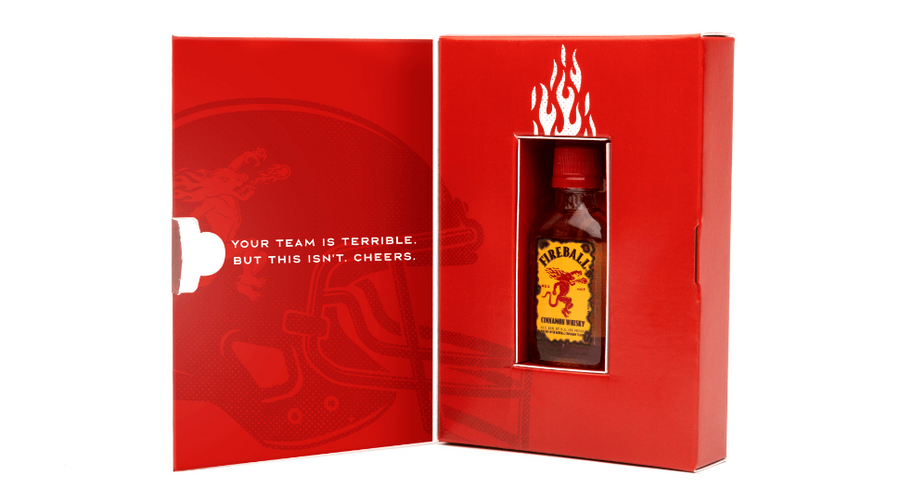 4 Pack of Fireball® Footbawl Drinkable Greeting Cards - Liquor NOT Included (FREE Ground Shipping)
Free Shipping
On All Orders
100% Guarantee
For All Products
comes with
Everything You Need
When you have a friend whose favorite team stinks, fantasy team got crushed, or bet didn't hit, it's time to deliver a burn...followed by a tasty one.

The cards can be filled by you with a delicious shot of Fireball and given to the biggest 21+ football losers every week so they can enjoy a burn that actually tastes good.

The Details:
FREE FedEx Shipping (2 - 5 Business Days)


4 Greeting Cards Included! (1 of each design)

Condolences (1)

Outside: 

"MY DEEPEST CONDOLENCES"

Inside: "Your team is terrible. But this isn't. Cheers."

Bad (1)
Outside: "Burning Question: Is it hard for your team to be this BAD?"
Inside: "Feel the heat."
Ouch (1)

Outside: "One word to describe your weekend? OUCH"
Inside: "Here's a burn that actually feels good."
Cold Streak (1)

Outside: "Heard you're on a bit of a COLD STREAK."
Inside: "Here's a little fire to warm you up."


Size: 7.5" x 5" x 1.5"

Vibe: You're on top of the world and you want to rub it in with a tasty burn. 🥳
100% Satisfaction Guarantee.
1000% Fun.

Fireball Shots Sold Separately. Ships to all 50 USA States!

This pack contains 4 Greeting Cards.

Add a shot and hand it to the biggest football let downs you know. They'll smile. Laugh. Maybe shed a tear. Then shoot some Fireball and smile again.

Stay boozy, you beauties!