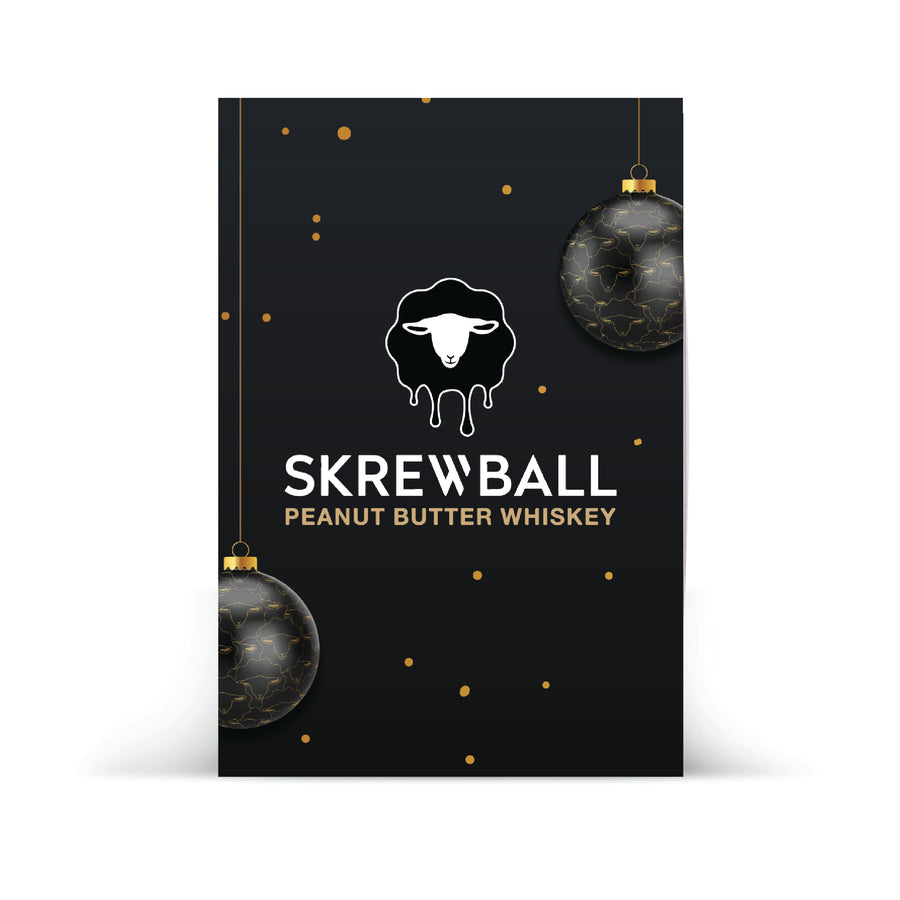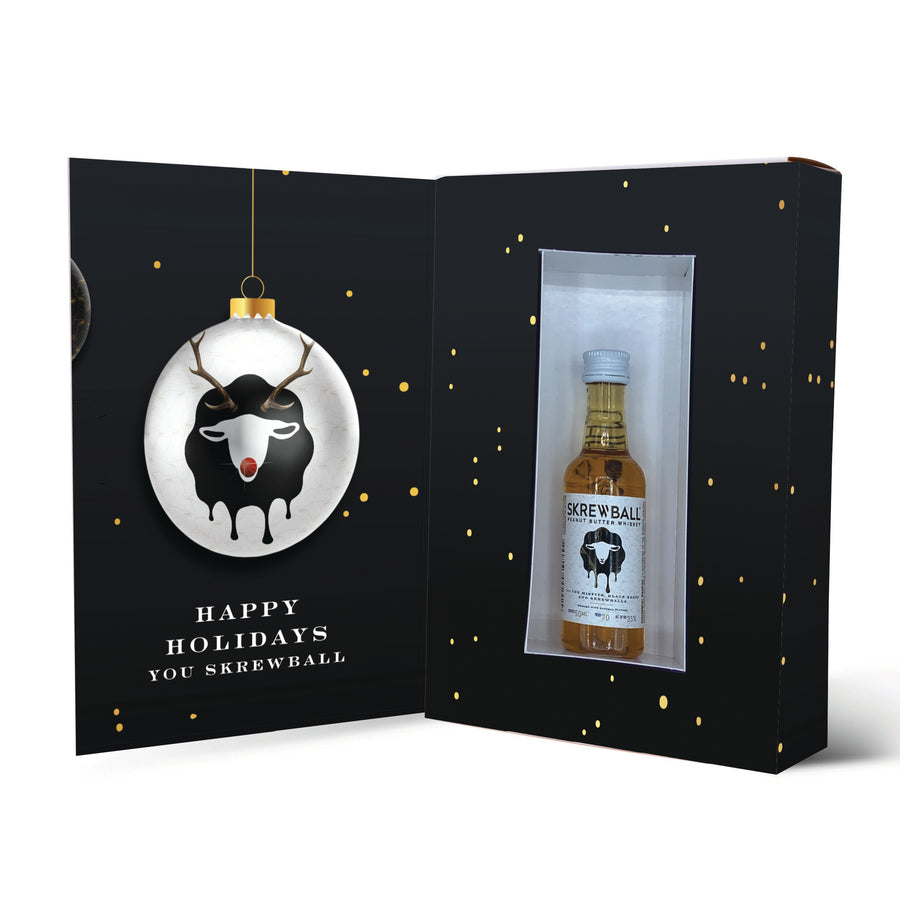 Skrewball Whiskey Holiday Drinkable Greeting Card®
Regular price
$ 32.99
$ 24.99
Free Shipping
On All Orders
100% Guarantee
For All Products
comes with
Everything You Need
**FREE SHIPPING ON ALL DRINKABLE CARDS**
Every once in a while two magical beings find each other in this great big universe and create the most special of partnerships..... you are witness to that rarest of moments. Like a penguin finding its soulmate in the vast snowy arctic, Skrewball and NIPYATA! are tied together for all of eternity. 

Oh, and Happy Holidays! 

The Details:
21+ only.
Contains a 50ml bottle of delicious Skrewball® Peanut Butter Whiskey
Inside: "Happy Holidays, you Skrewball."
Size: 7.5" x 5" x 1.5"
Vibe: Boozy. Brilliant. Fun. And cozy. Like being wrapped in a warm blanket, sipping hot cocoa by the roaring fire. But you're sipping Skrewball. So it's even better.
100% Satisfaction Guarantee. Don't love it? Return it for free with no questions asked.
Drinkable Greeting Cards will arrive within 2 - 3 business days. Please email us at hola at nipyata.com if you need something on a specific date or have a question about timing.

Unfortunately our shippers CANNOT ship to these states: ND, SD, UT

Stay Boozy : )