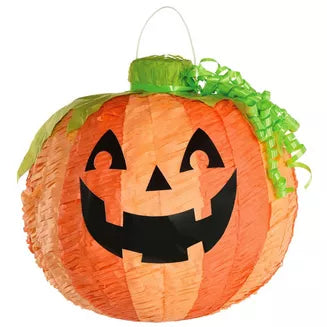 Smashing Pumpkins-Yata! Limited Edition (15 Bottles Pre-loaded) - FREE Ground Shipping
Free Shipping
On All Orders
100% Guarantee
For All Products
comes with
Everything You Need
Quite possible the perfect Halloween Gift for the boozy drinking bud, or the loved one that LOVES the band Smashing Pumpkins...or your old college friend who threw pumpkins off the roof during that Sophomore Halloween Party. Just send this and let them smash a pumpkin and get smashed. Boozy gifting excellence is here.

Our wicked awesome party mix has something for everyone, including plastic mini bottles of Bacardi®, Smirnoff®, Pink Whitney® Pink Lemonade Vodka, Deep Eddy®, Fireball®, Jose Cuervo® Tequila, BakeSale® and more! 
15 Plastic Bottles (nips!) of assorted name brand spirits
NIPYATA!® Hangin' Twine - 20' of twine for your hanging convenience
NIPYATA!® Smashin' Stick - 20" built for adults for smashing pleasure
NIPYATA!® Blindin' Blindfold - the ultimate sight remover!
NIPYATA!® Rules of the Game® - hilarious instructions and gameplay variations
NIPYATA!® Note - tell your boozy lover how much they mean to you
Assorted Candy:  Skittles, Starbursts, Swedish Fish, Nerds (20+ packs)
Gift Receipt (no pricing shown to the recipient)
Discreet Packaging - keeps it a surprise - plus your boss doesn't need to know about your drinking and smashing problem
Arrives within 3 - 6 business days
Size: 12" x 12" x 13"
100% Satisfaction Guarantee.
1000% Fun.

Don't love it? Return for free. No questions asked.
21+ Please Smash Responsibly.
Unfortunately our shipping partners CANNOT ship alcohol to the following states: (AL, ND, SD, UT)
Product will arrive within 3 - 6 Business Days. Please email hola@nipyata.com if you need it sooner.