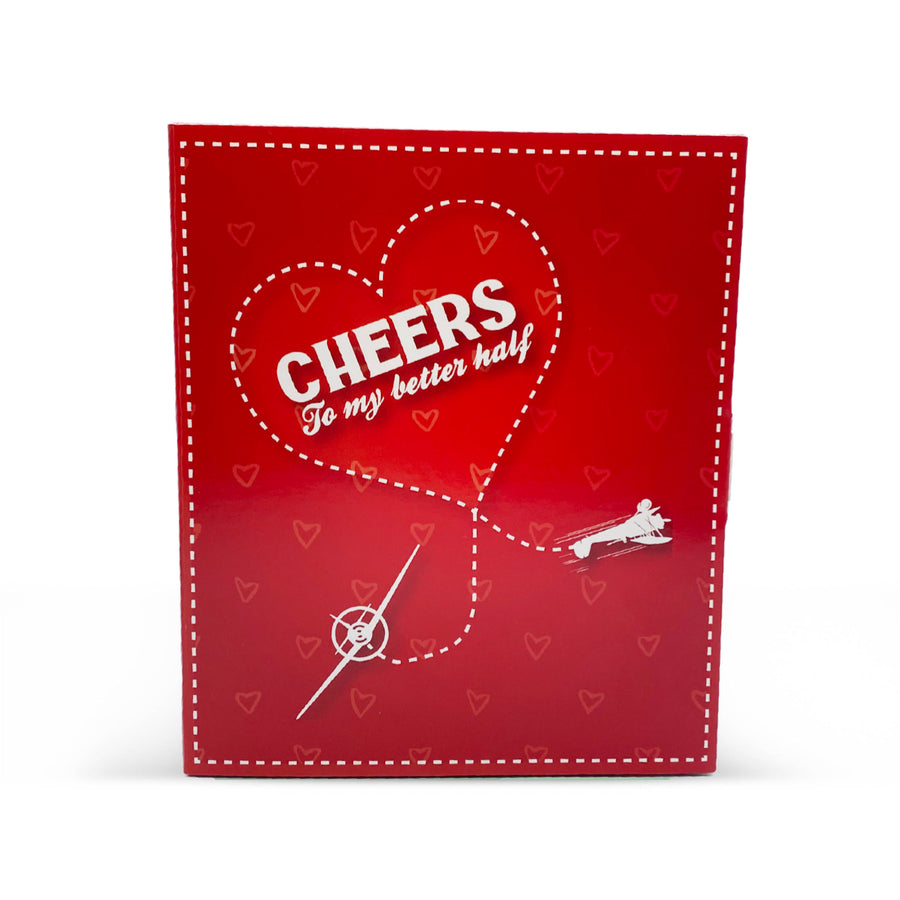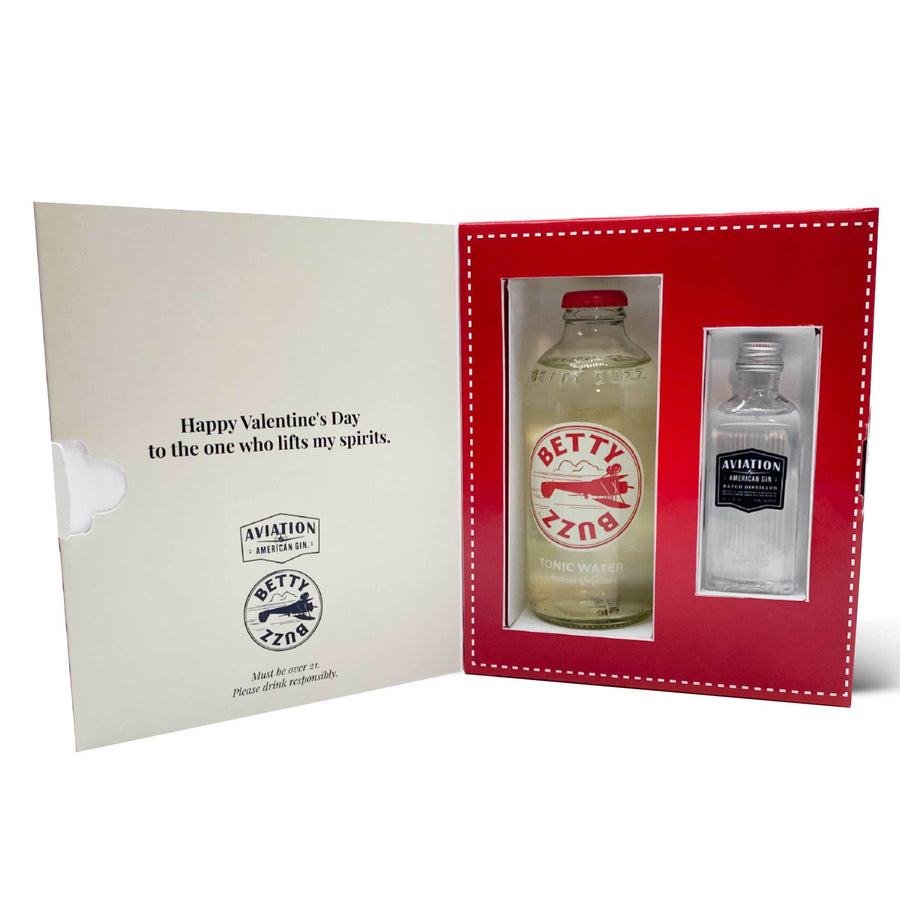 Betty Buzz + Aviation Gin = The Perfect Gin & Tonic Combo Valentine's Day Drinkable Card
Free Shipping
On All Orders
100% Guarantee
For All Products
comes with
Everything You Need
Quite possibly the best and booziest Valentine's Day Card of all time. Includes Free Shipping. Send to your boozy lover and get ready for lifelong respect. 

"Cheers to my better half"

The Details:
21+ only.
Inside: "Happy Valentine's Day to the one who lifts my spirits."
Delivery: Product is in stock and arrives within 2 - 5 business days.
Contains a 50ml bottle of delicious Aviation Gin and a 9oz Betty Buzz Tonic Water, made with only clean ingredients.

Size: 7.5" x 5" x 1.5"

Vibe: Romantic. Fun. Euphoric. Gifting Braggadocio. Buzz Inducing. Smile Producing.

21+ Please enjoy responsibly.
Unfortunately our shipping partners cannot ship to the following states: AL, AK, HI, ND, SD, UT

Please email hola@nipyata.com for expedited shipping options or bulk orders.

Product will arrive within 2 - 5 business days. Product delivers M - F. Pick your deliver by date above. Stay Boozy. Happy Valentine's Day, you beauty.