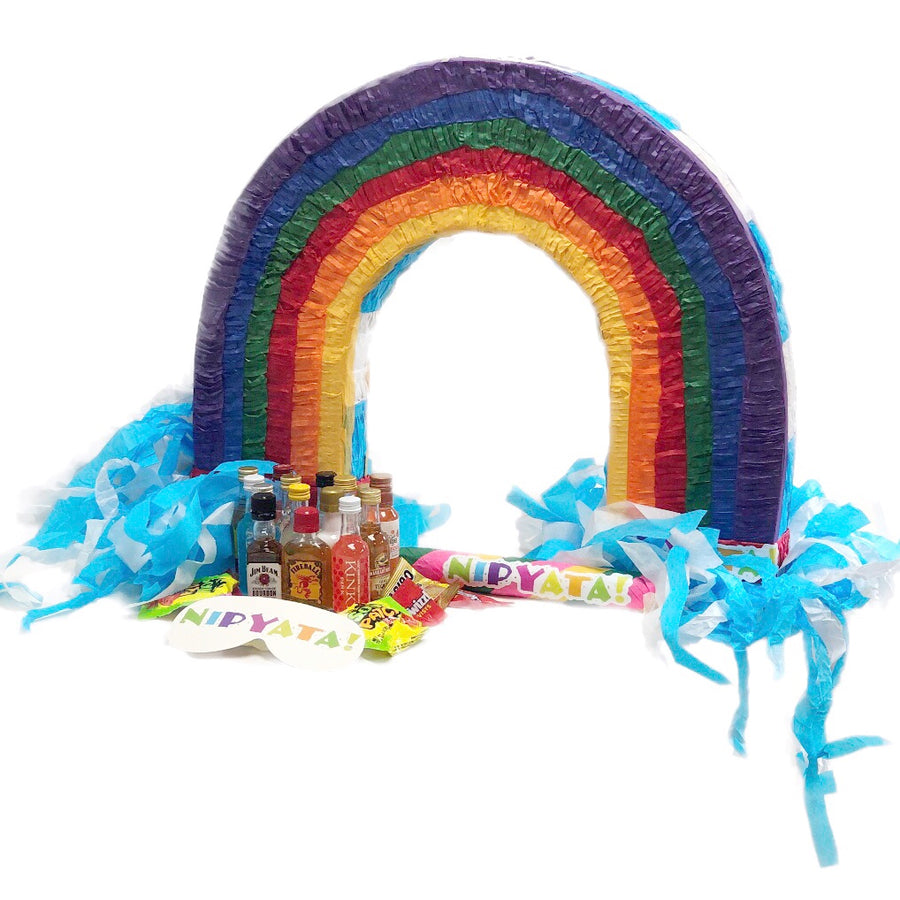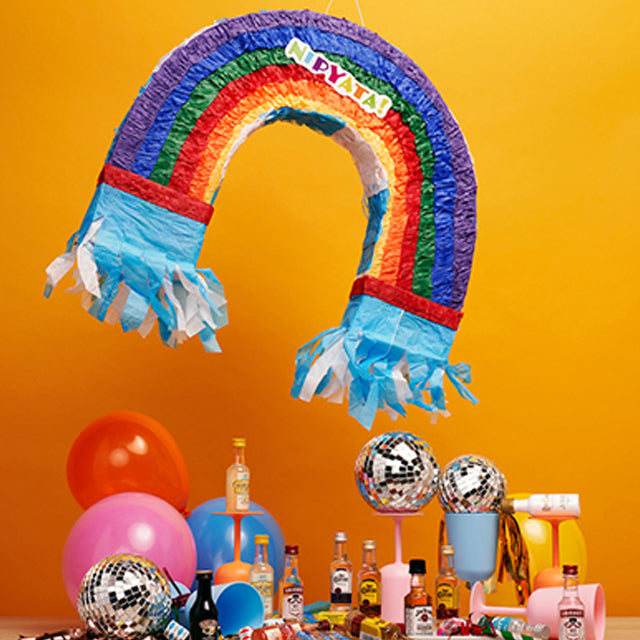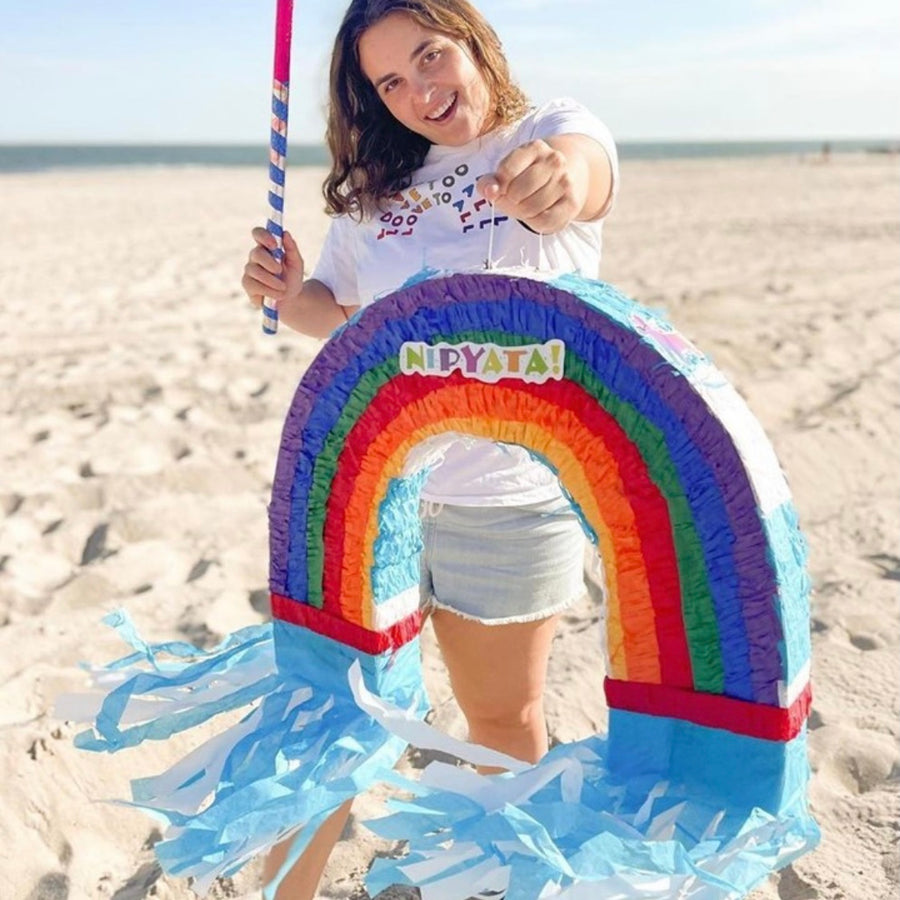 PRIDE Rainbow-Yata! (15 Bottles Pre-loaded)
Regular price
$ 149.99
$ 129.99
Free Shipping
On All Orders
100% Guarantee
For All Products
comes with
Everything You Need
Colorful, boozy and full of pride, the Rainbow-Yata! will make your celebration a smashing success! Makes an amazing gift for fun friends and drinking buddies. Now let's get a few nips inside you and go make some bad decisions.  
Our wicked awesome party mix has something for everyone, including 

Bacardi®

, 

Smirnoff®

,

 

Deep Eddy®

,

 

Fireball®

,

 

Sauza®

,

 

BakeSale®, and more!

 

Want to pick your own boozy treats? Click Customize Liquors button to select your favorites and fun add-on items.

Also comes with everything you need to set up the party -
NIPYATA!® Hangin' Twine - 20' of twine for your hanging convenience
NIPYATA!® Smashin' Stick - 20" built for adults for smashing pleasure
NIPYATA!® Blindin' Blindfold - the ultimate sight remover!
NIPYATA!® Rules of the Game® - hilarious instructions and gameplay variations
NIPYATA!® Note - tell your boozy lover how much they mean to you
Assorted Candy: Skittles, Starbursts, Swedish Fish, Nerds (20+ packs)
Gift Receipt (no pricing shown to the recipient)
Discreet Packaging - keeps it a surprise - plus your boss doesn't need to know about your drinking and smashing problem
Arrives within 7 - 14 business days
100% Satisfaction Guarantee. Don't love it? Return for free. No questions asked.