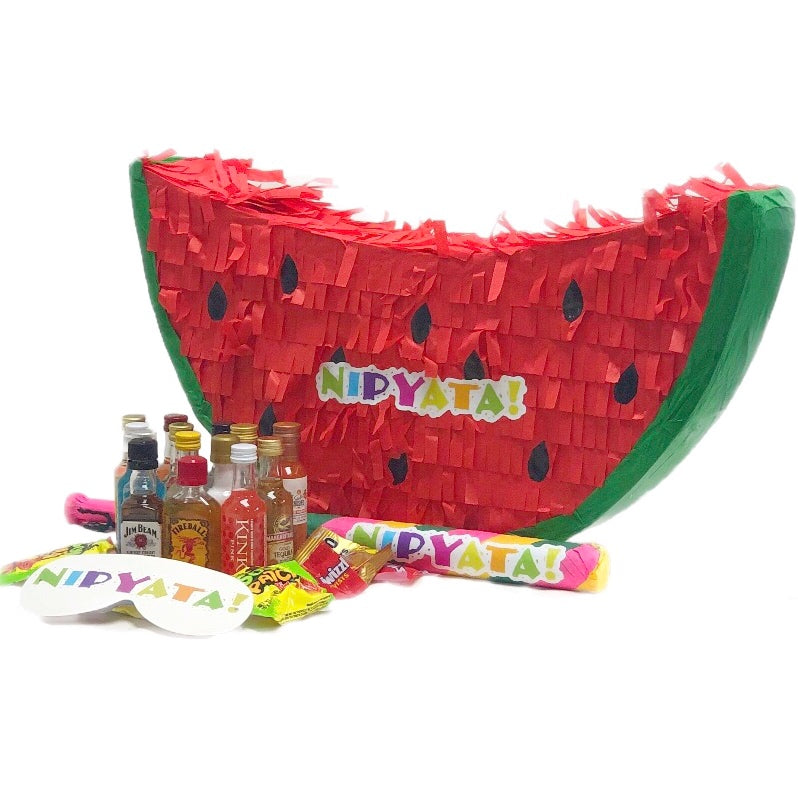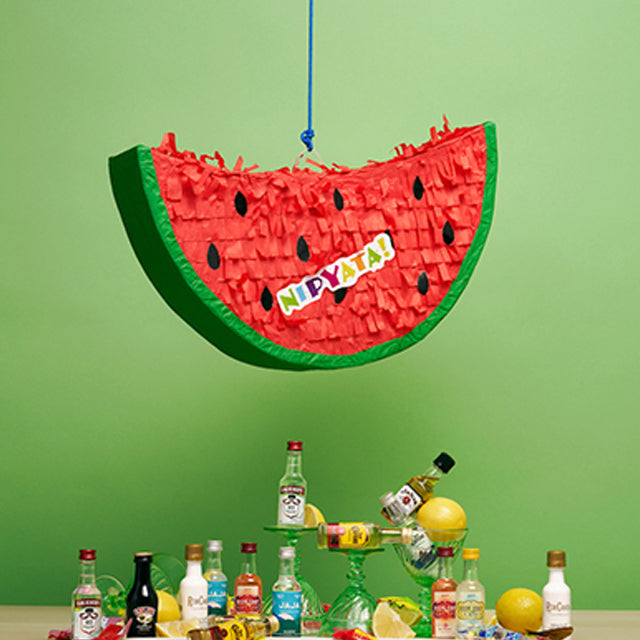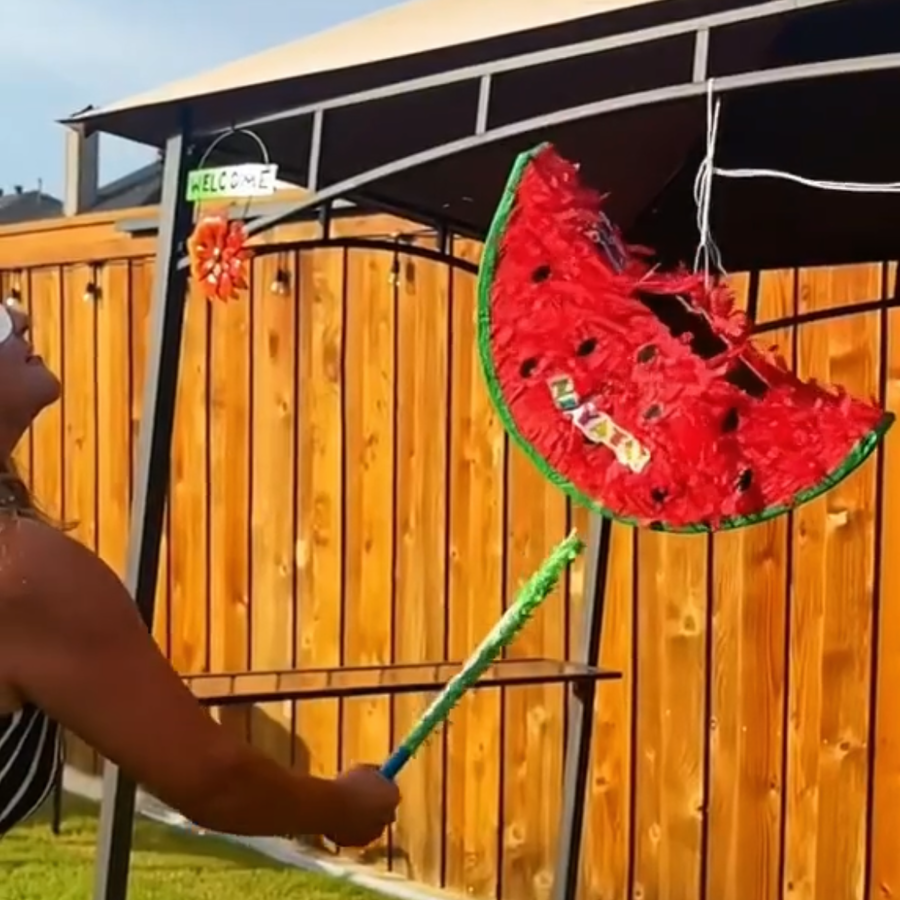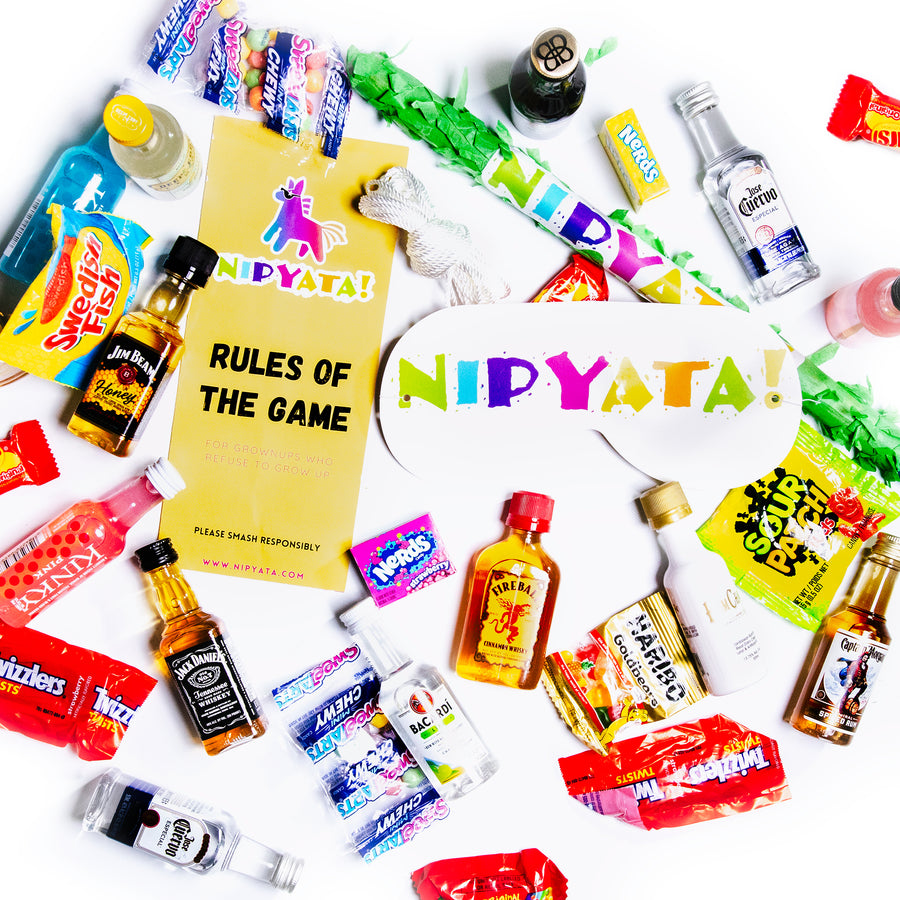 The Watermelon-Yata! (Bottles Pre-Loaded) FREE Ground Shipping
Free Shipping
On All Orders
100% Guarantee
For All Products
comes with
Everything You Need
Have you ever thrown a watermelon off the roof of a 15 story building to watch in ecstasy as it exploded everywhere down below?

Well, that's NOTHING compared to sheer delight your friend will experience when opening this gift.  This is the Ultimate Boozy Gift for people who like to crush bevvies and smash 'yatas. Send it now to your drinking BFF.

Includes Mini 50ml Plastic Bottles of Delicious Booze - Our wicked awesome party mix includes: Bacardi® Rum, Smirnoff® Vodka, Pink Whitney Pink Lemonade Vodka, Fireball®, Sauza® Tequila, BakeSale® Cookie Liqueur,  Absinthia® Absinthe and more!

20' of hanging twine - perfect for hanging this boozy beauty

20"Smashin' Stick - for your smashing pleasure

NIPYATA! Blindfold - the ultimate sight remover

NIPYATA!® Rules of the Game® - Hilarious, Naughty and Fun!

Assorted Candy:  Skittles, Starbursts, Swedish Fish, Nerds (20+ packs)

Gift Receipt with no pricing shown on packing slip

Shipped in discreet packaging

Special forces that ward off evil spirits and bring good luck to all!

Arrives within 3 - 7 business days
Size: 22"(h) x 5"(w) x 14"(d)
100% Satisfaction Guarantee.
1000% Fun.

Don't love it? Return for free. No questions asked.
21+ Please Smash Responsibly.
Our beautiful boozy piñatas ship from CA and arrive within 2 - 5 business days. Please email us at hola at nipyata.com if you need something on a specific date or have a question about timing.

Unfortunately our shippers CANNOT ship to these states: ND, SD, UT

Stay Boozy : )

21+ Please Smash Responsibly.