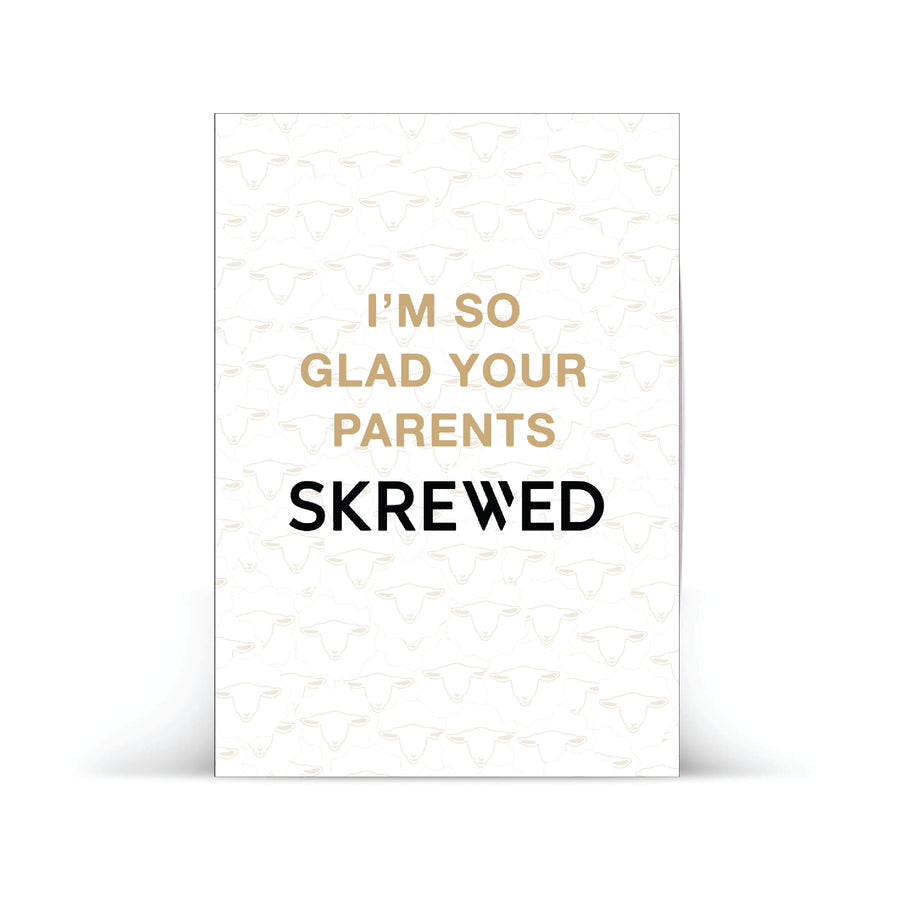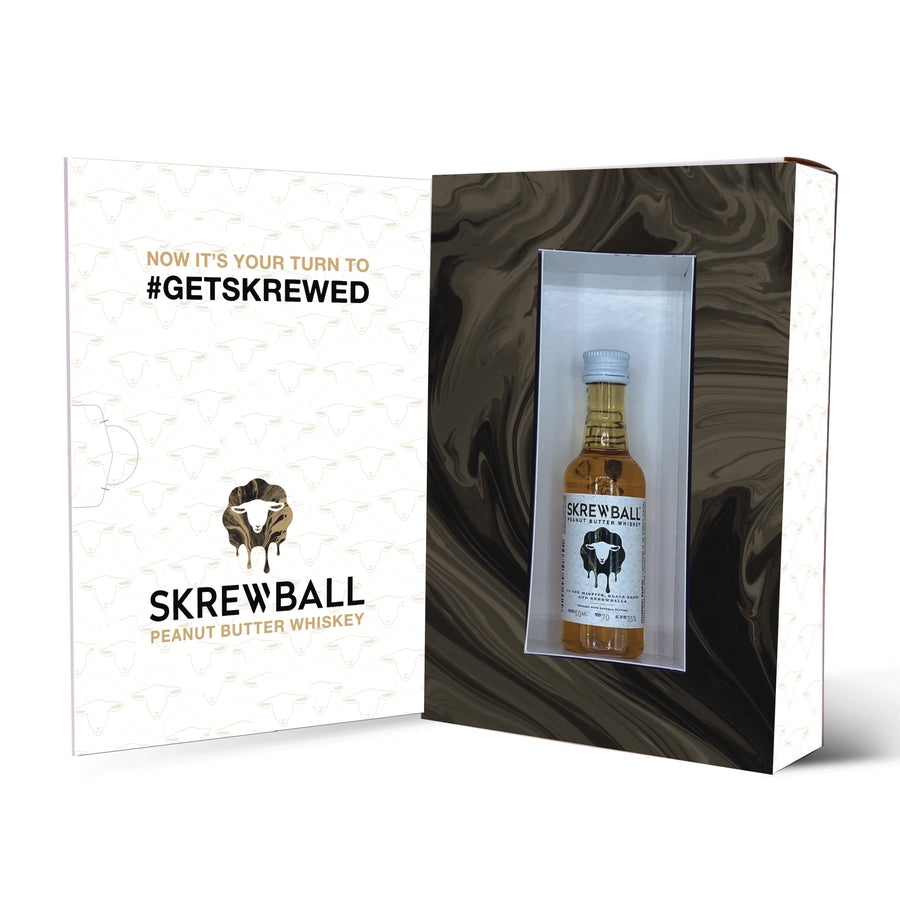 Skrewball Whiskey Birthday Drinkable Greeting Card®
Regular price
$ 32.99
$ 24.99
Free Shipping
On All Orders
100% Guarantee
For All Products
comes with
Everything You Need
You know that moment when you realize how, exactly, you were made? Yeah, we're gonna need a drink for that one too. Say Happy Birthday the way only Skrewball knows how. In Stock. Ships within 1 business day.

The Details 
Contains a 50ml bottle of delicious Skrewball Peanut Butter Whiskey
Inside: "Now it's your turn to #getskrewed"
Size: 7.5" x 5" x 1.5"
Vibe: Euphoric. Similar to the first time you watched Will Ferrell get shot in the neck with a dart in Old School. 
100% Satisfaction Guarantee. Don't love it? Return it for free with no questions asked.
21+ Please enjoy responsibly.