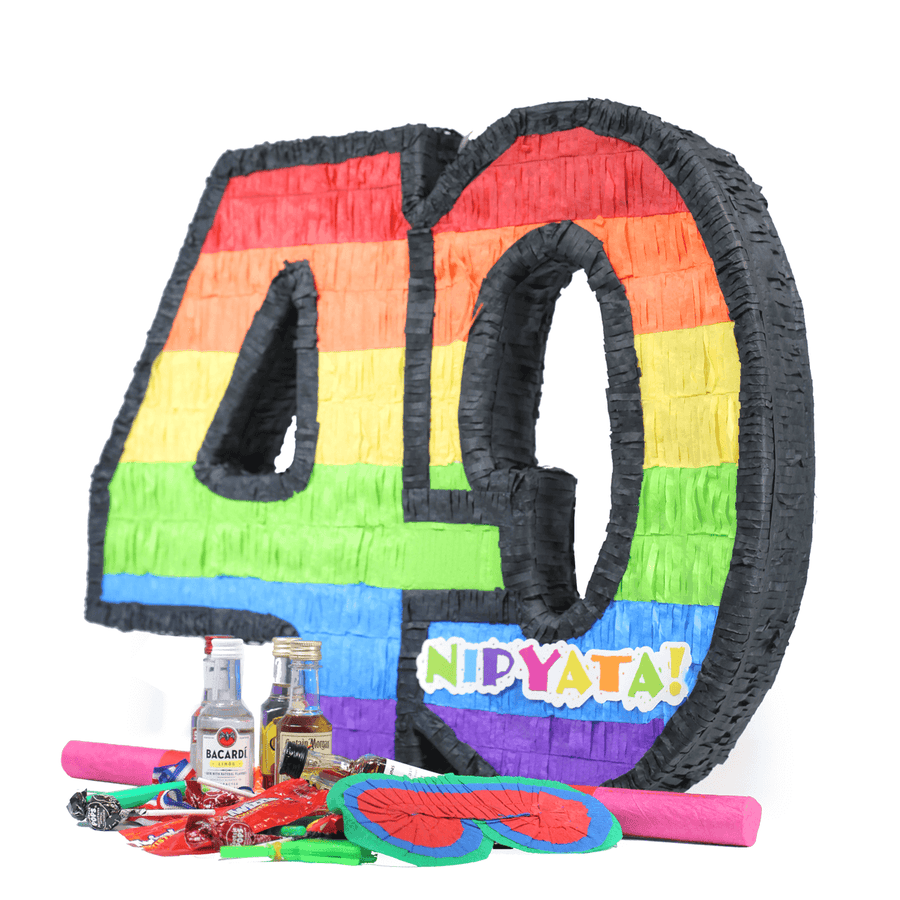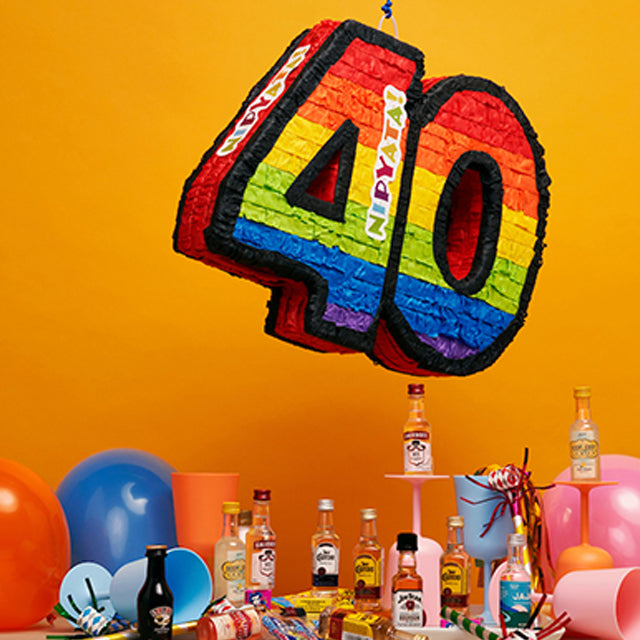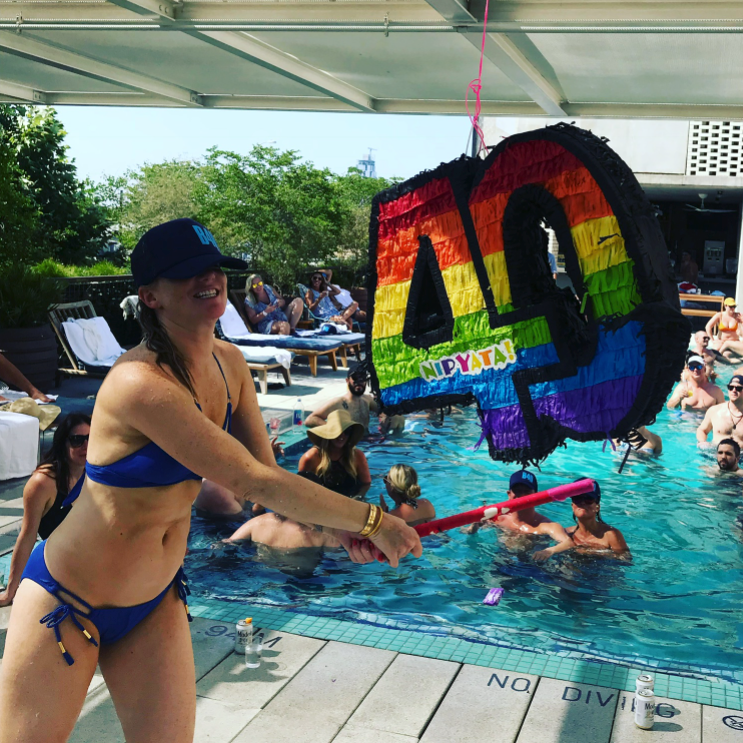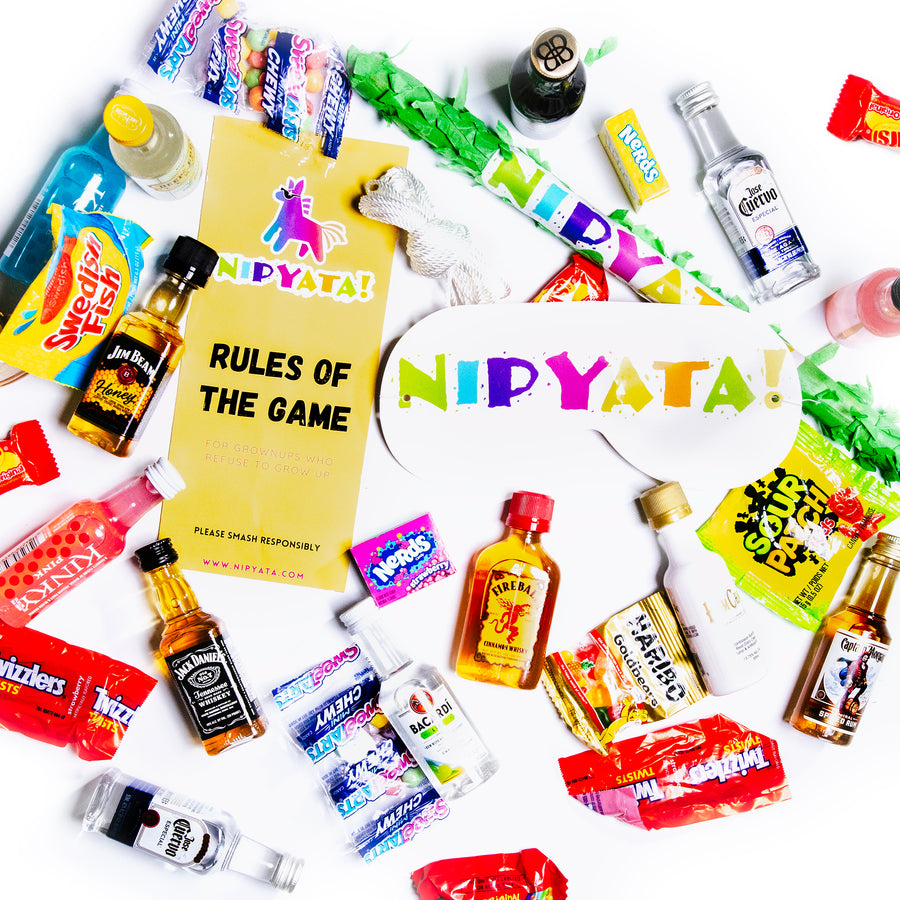 40 and Fabulous! (Bottles Pre-loaded) FREE Ground Shipping
Free Shipping
On All Orders
100% Guarantee
For All Products
comes with
Everything You Need
Forty and fabulous. 40 is the new 21 #fact  - Party hard. Get smashed. Let's go make some bad decisions. The ultimate boozy gift for someone turning forty who smashes hard.
Includes Plastic Mini Bottles (50ml) of Delicious Booze -
Our wicked awesome party mix has something for everyone,  including Bacardi®, Smirnoff®, Deep Eddy®

, 

Fireball®, Sauza®, BakeSale®, Absinthia® Absinthe and more! Want to pick your own boozy treats? Click Customize Liquors button to select your favorites and fun add on items. 
20 feet of hanging twine, Smashin' Stick and Blindfold
NIPYATA!® Rules of the Game® - Hilarious, Naughty and Fun!
Assorted Candy:  Skittles, Starbursts, Swedish Fish, Nerds (20+ packs)
Gift Receipt with no pricing shown on packing slip
Shipped in discreet packaging 
Special forces that ward off evil spirits and bring good luck to all!
Arrives within 3 - 7 business days
Size: 22"(h) x 17"(w) x 4"(d)
100% Satisfaction Guarantee. 
1000% Fun. 

Don't love it? Return for free. No questions asked. 
21+ Please Smash Responsibly. 
Unfortunately, this product CANNOT ship to: AL, ND, SD or UT (We are sorry to our fans in those states.)

It will arrive within 2 - 7 business days. If you need it held for a future deliver by date, select "No, please hold for delivery..." above the "Add to Cart" button. Then select a future deliver by date up to 365 days in the future.

If you need this boozy beauty expedited, please email hola@nipyata.com for pricing and delivery options. Thank you! -Your friends at NIPYATA!