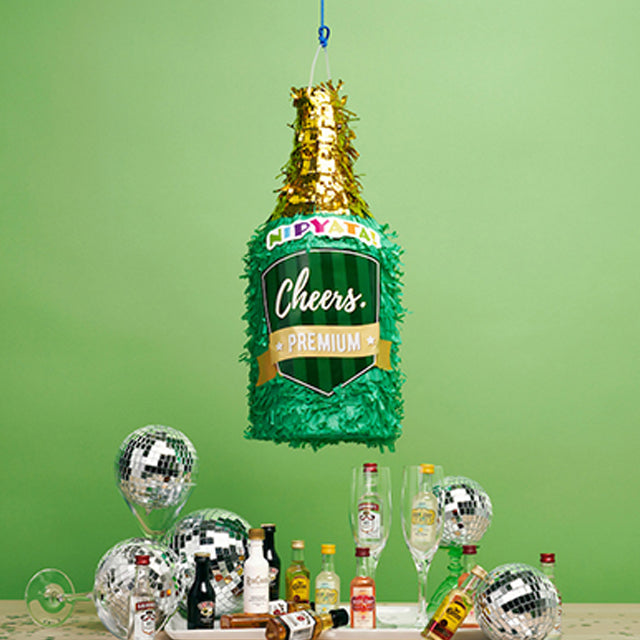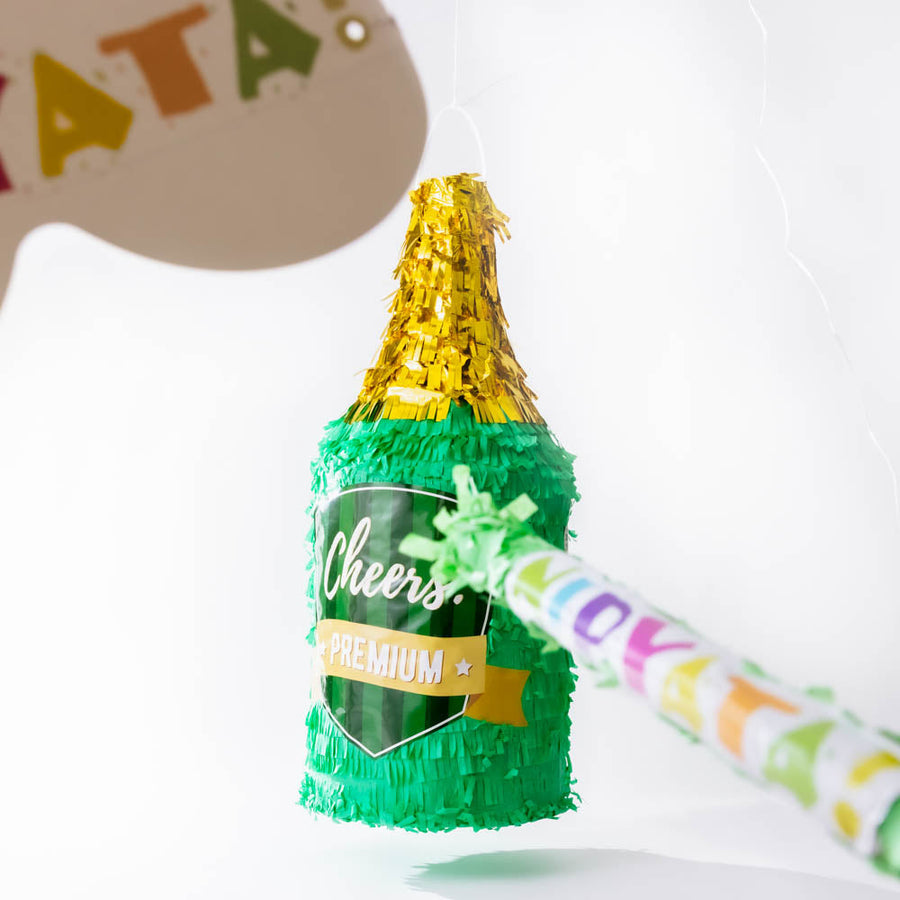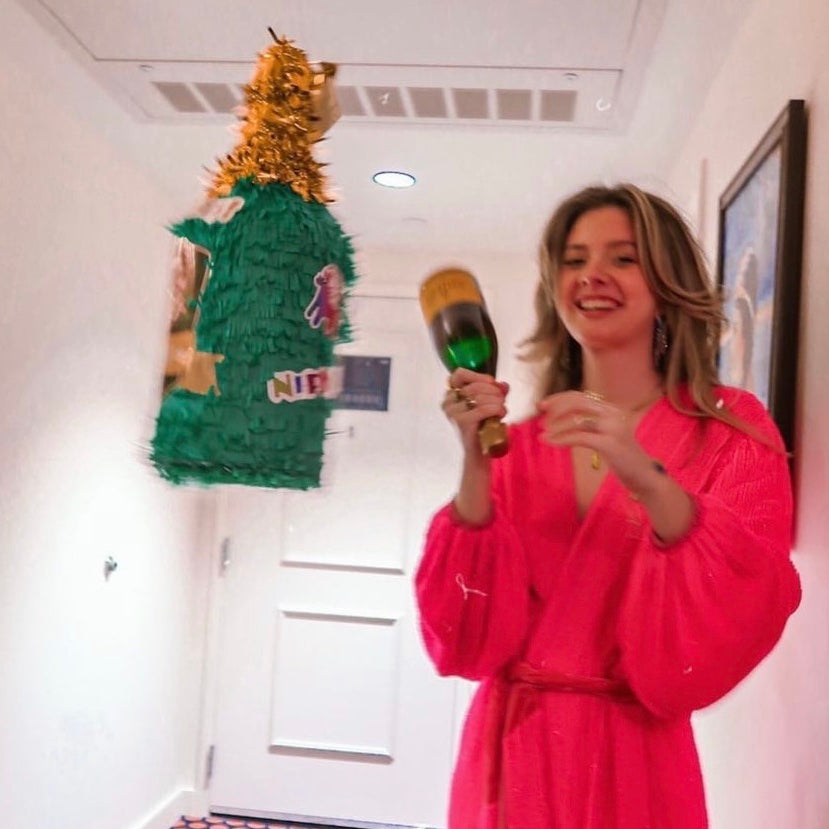 Poppin' Bottles In The Ice NIPYATA!® (Liquor Not Included)
Free Shipping
On All Orders
100% Guarantee
For All Products
comes with
Everything You Need
Say "Congratulations you boozy beauty!" with the most desirable, unique, smashable, gift around. Perfect for Birthday Celebrations, NYE Festivities, Congratulations Gifts, Bach Party or "Let's Smash" Gifts. The Ultimate Boozy Gift is here. 
***Product does not include mini bottles of liquor***
Also comes with everything you need to set up the party - 
NIPYATA!® Hangin' Twine - 20' of twine for your hanging convenience
NIPYATA!® Smashin' Stick - 20" built for adults for smashing pleasure
NIPYATA!® Blindin' Blindfold - the ultimate sight remover!
NIPYATA!® Rules of the Game® - hilarious instructions and gameplay variations
NIPYATA!® Note - tell your boozy lover how much they mean to you
Assorted Candy:  Skittles, Starbursts, Swedish Fish, Nerds (20+ packs)
Gift Receipt (no pricing shown to the recipient)
Discreet Packaging - keeps it a surprise - plus your boss doesn't need to know about your drinking and smashing problem
Arrives within 7

 - 14 business days
Size: 22"(h) x 6"(w) x 6"(d)
100% Satisfaction Guarantee. Don't love it? Return for free. No questions asked.
20' NIPYATA!® Hangin' Twine - for your hanging convenience, 20" NIPYATA!® Smashin' Stick - for your smashing pleasure, NIPYATA!® Blindfold - the ultimate sight remover, NIPYATA!® Rules of the Game® - Hilarious, Naughty and Fun!

Assorted Candy: Skittles, Starburst, Gummy Lifesavers, Dots (20+ packs)Gift Receipt with no pricing shown on packing slip and discreet packaging