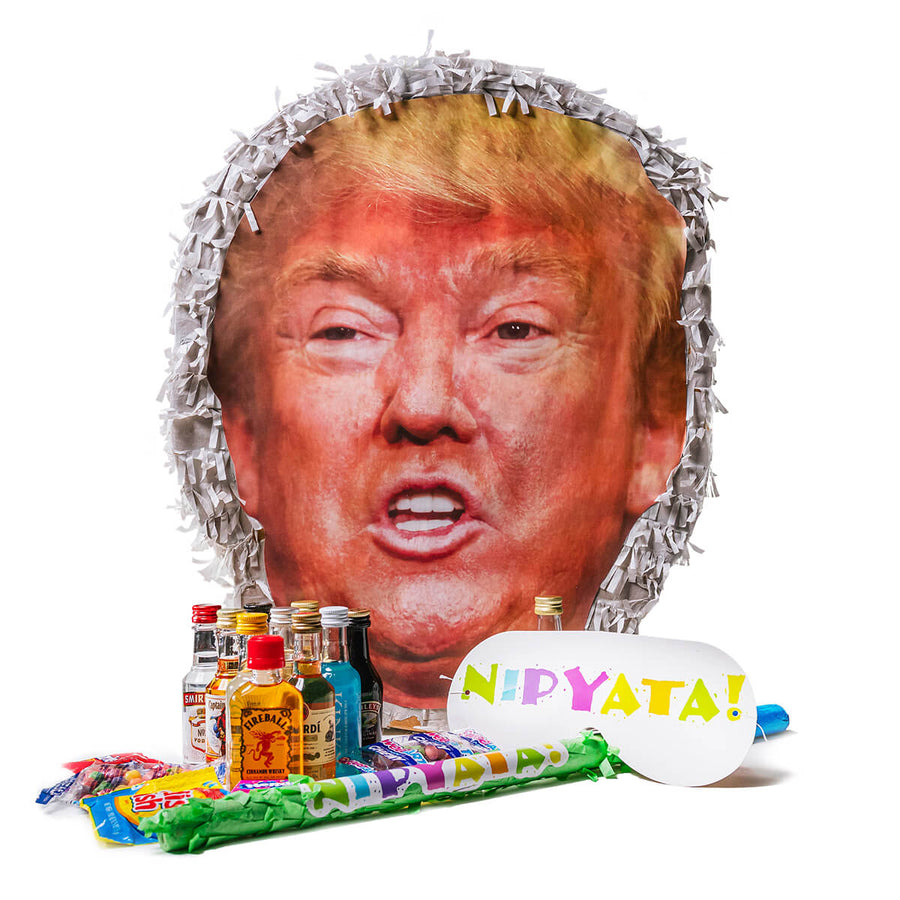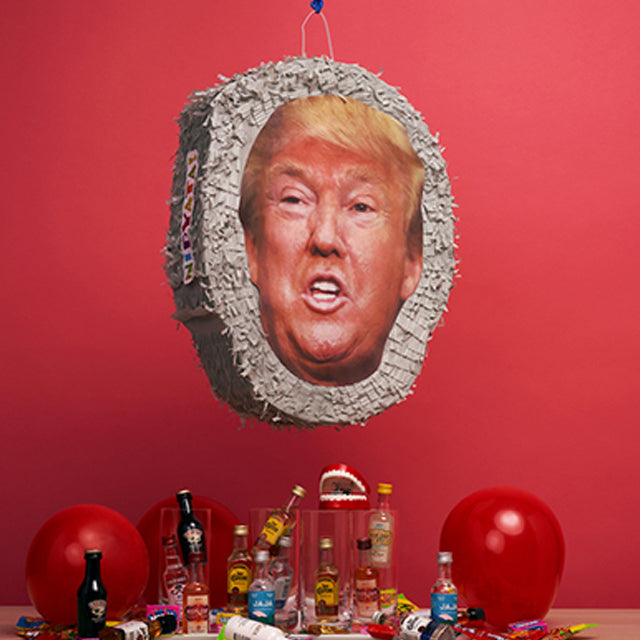 Yuge Face Trump-Yata! (15 Bottles Pre-loaded)
Regular price
$ 139.99
$ 119.99
Free Shipping
On All Orders
100% Guarantee
For All Products
comes with
Everything You Need
If you've ever wanted to take a bat to Donald Trump then this is your go-to NIPYATA!  Smash him right in the puss.  Your event will be YUGE!  Makes for a hilarious gift! Want to customize your liquor selection?

Includes:
15 of THE GREATEST Nips (50ml plastic bottles of spirits) An assortment of Fireball® (3), Smirnoff® Vodka (3), Deep Eddy® Ruby Grapefruit Vodka (3), Jim Beam® Whiskey (2), Jose Cuervo® Tequila (2) and Bacardi® Rum (2). 50ml plastic bottles for your safety.
20 feet of THE BEST hanging twine
TREMENDOUS assorted Candy:  Skittles, Starburst, Gummy Lifesavers, Dots, Dum Dum Lollipops (Approx 25 pieces)
BRILLIANT Blindfold - the ultimate sight remover!
YUGE 20" NIPYATA® Smashin' Stick
AMAZING NIPYATA!® Rules of the Game - our naughty, boozy take on the adult piñata game
SPECIAL forces that ward off evil spirits and bring good luck to all!
Maximum Capacity: 25 Nips
Dimensions: 21"(h) x 5"(w) x 14"(d)
Can be opened and re-sealed if you'd like to add any additional contraband from your private stash!
For easiest delivery, ship to a business or a location where a person 21 yrs of age or older will be present to sign.