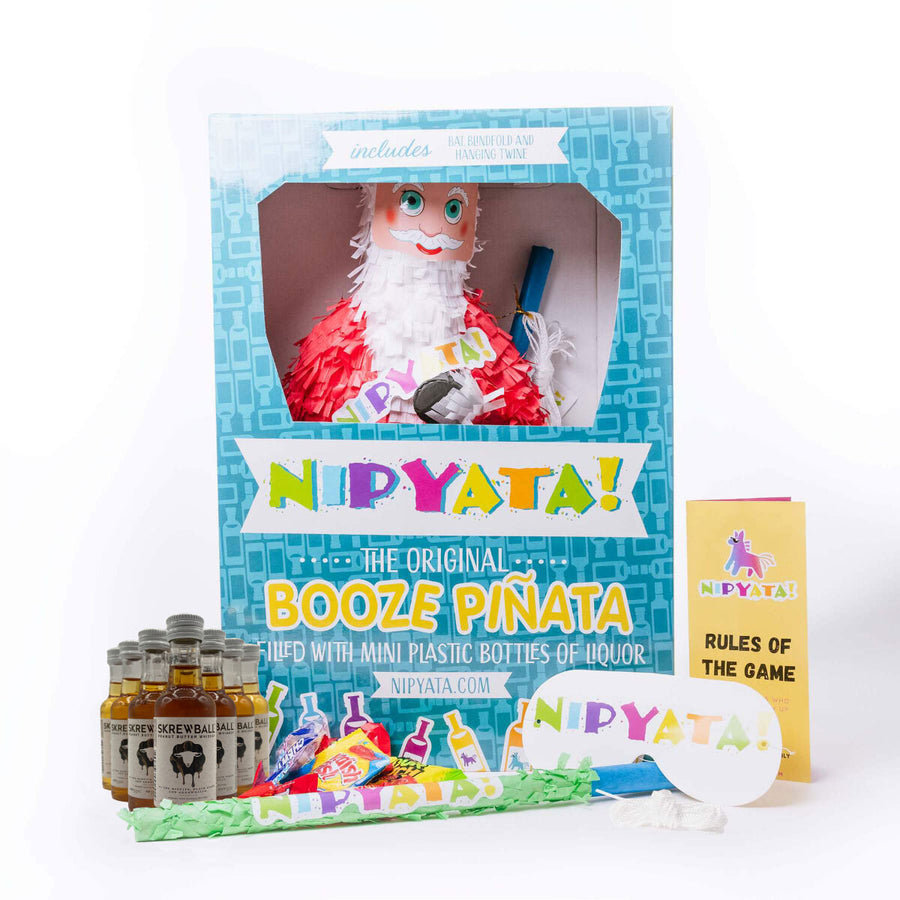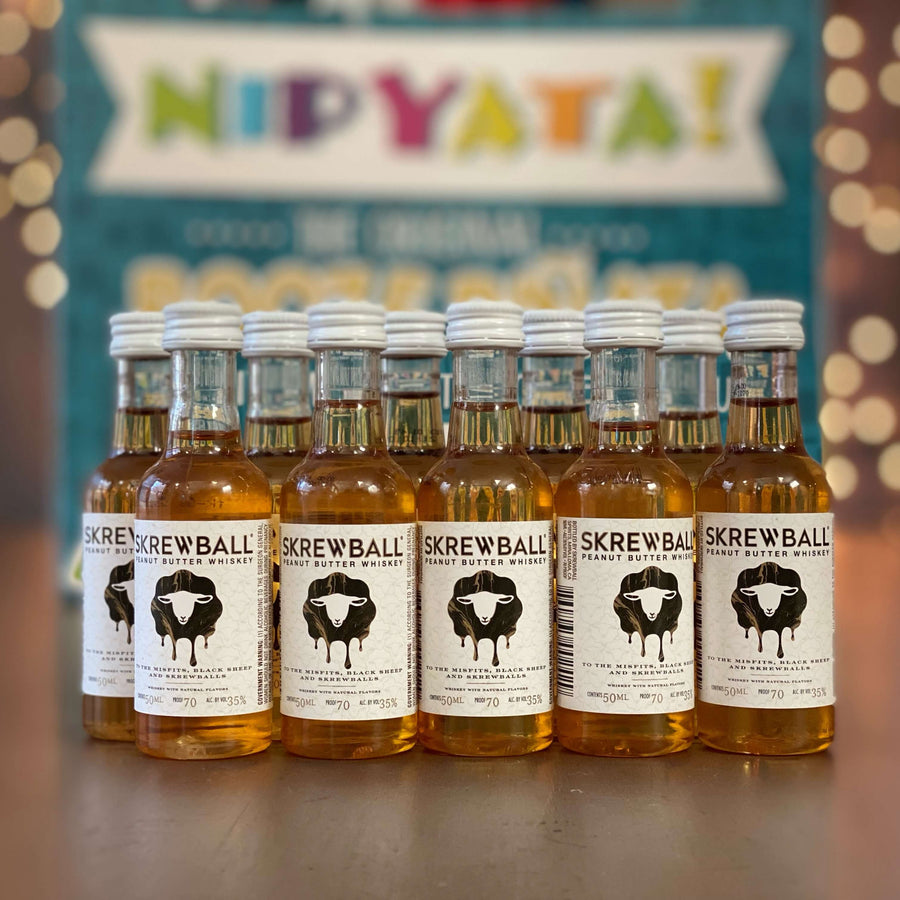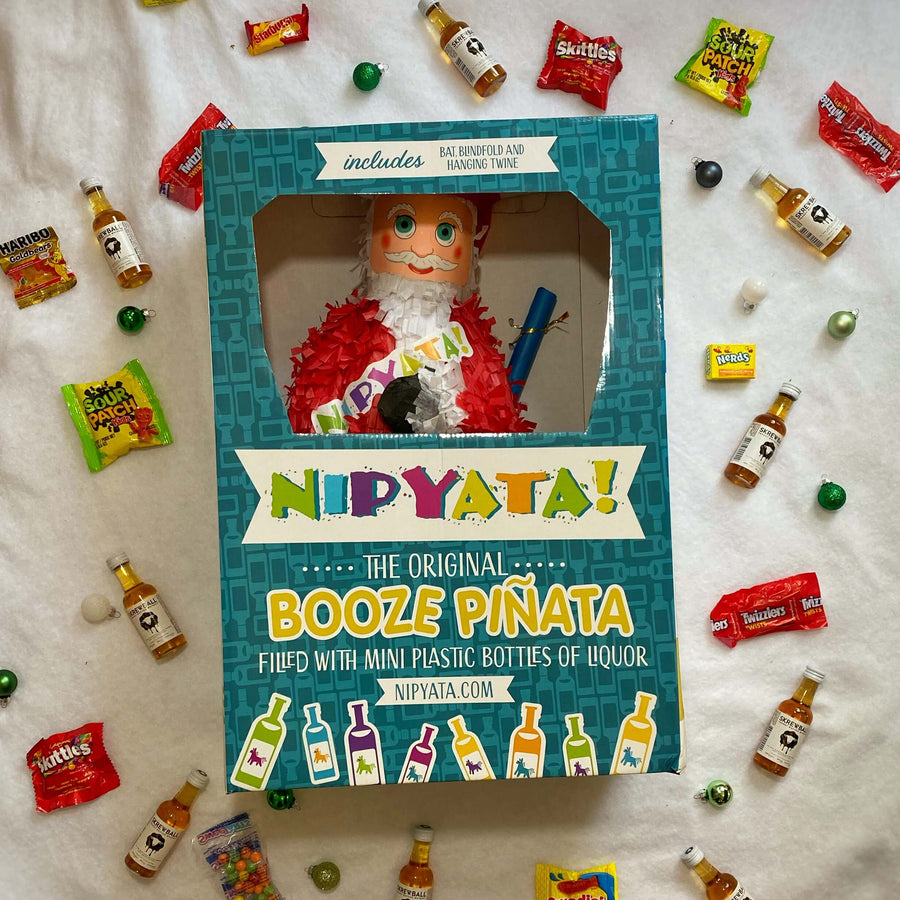 Skrewball® Drunken-Santa!® NIPYATA!® (10 Bottles of Skrewball Peanut Butter Whiskey pre loaded)
Free Shipping
On All Orders
100% Guarantee
For All Products
comes with
Everything You Need
Hohoho!  Santa was just about to take a smoke on his pipe, but then your group of tipsy holiday rabble rousers came along. Step up your holiday office party or holiday vacation at the in-laws with some saucy smashing!  
Can be used as a hysterical prop or a festive table decoration.
Includes:
10 Plastic Mini Bottles (50ml) of Delicious Skrewball® Peanut Butter Whiskey (Nips!):
NIPYATA!® Hangin' Twine - 20' for your hanging convenience
NIPYATA!® Smashin' Stick - 20" built for adults who like to smash
NIPYATA!® Blindin' Blindfold - the ultimate sight remover!
NIPYATA!® Rules of the Game® - hilarious instructions and gameplay variations
NIPYATA!® Personal Note - tell your boozy lover how much they mean to you
NIPYATA!® Blue Box - super classy packaging for your enjoyment
Assorted Candy:  Skittles, Starbursts, Swedish Fish, Nerds (10+ packs)
Gift Receipt (no pricing shown to recipient)
Discreet Packaging - keeps it a surprise - plus your boss doesn't need to know about your drinking and smashing problem
Special forces that ward off evil spirits and bring good luck to all!
Arrives within 7 - 14 business days
100% Satisfaction Guarantee. Don't love it? Return for free with no questions asked.
Size: 20"(h) x 11"(w) x 8"(d) Assembled in the beautiful USA!
Ships within 4 - 7 business days via FedEx Ground. Email hola at nipyata.com to expedite the shipments. Unfortunately cannot ship to AK, AL, HI, SD, UT