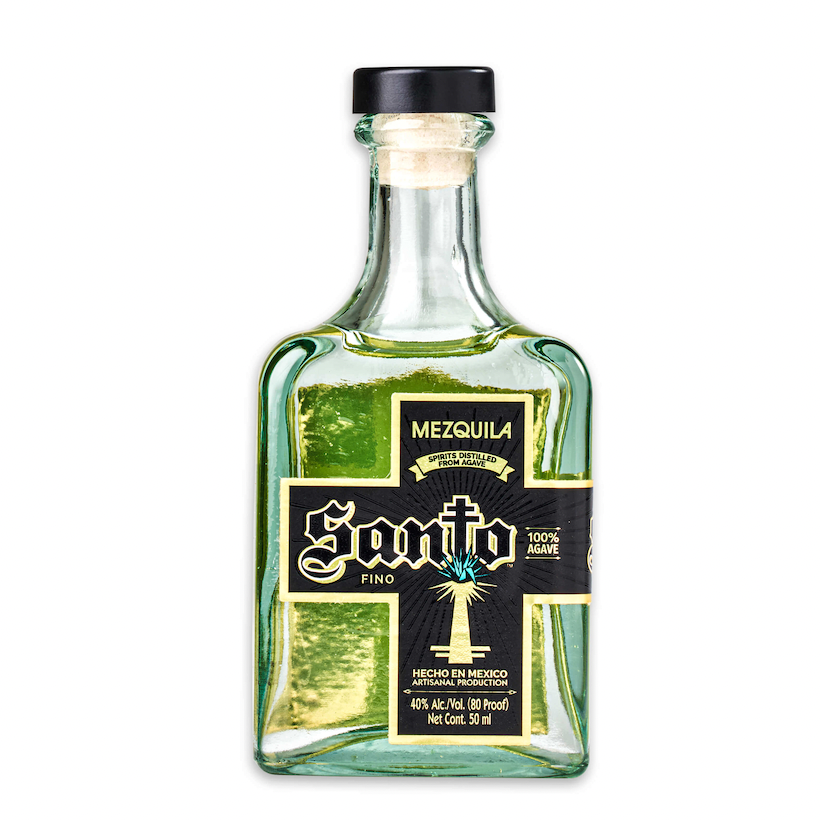 Santo Mezquila Tequila, 50 ML Bottle (10 Pack)
Free Shipping
On All Orders
100% Guarantee
For All Products
comes with
Everything You Need
Discover Santo Mezquila, the world's first agave blend made from 100% Blue Weber Agave and 100% Espadin Agave.

From creators Sammy Hagar and Guy Fieri, this proprietary blend of mezcal and tequila offers a unique profile. 

Intense agave aroma mixes with an earthy, light smokiness and a hint of herbs. You will notice flavors of lime, mesquite, and grilled pork belly with a round, crisp, medium body and a warming, medium-length finish imparting notes of grilled sweet peppers, slight floral fruitiness, and gentle smoke. 

Delicious and fun, this is a great bridge between Tequila and Mezcal. Whether this liquor is enjoyed neat, on the rocks, or in mixed drinks like a margarita and signature craft cocktails, Santa Mezquila offers a beautifully balanced flavor.

This premium mezquila is a great entry point for mezcal exploration and a unique cocktail ingredient. This 750 mL bottle contains 40% alcohol by volume and should be enjoyed responsibly. For those who are tired of the typical and who yearn for something different, Santo offers an exceptional experience.
The world's first tequila and mezcal blend made from 100% Blue Weber Agave and 100% Espadin Agave.
Brought to you by  Rock and Roll Hall of Famer Sammy Hagar and internationally renowned chef Guy Fieri


Mezcal and tequila blend offering a smooth agave aroma with an earthy, light smokiness


Award-winning liquor with a 2022 gold medal score of 94 from the Beverage Tasting Institute 
Ships to arrive within 2 - 5 business days. Cannot ship to AL, SD, KY, UT, MS (apologies to our fans there).