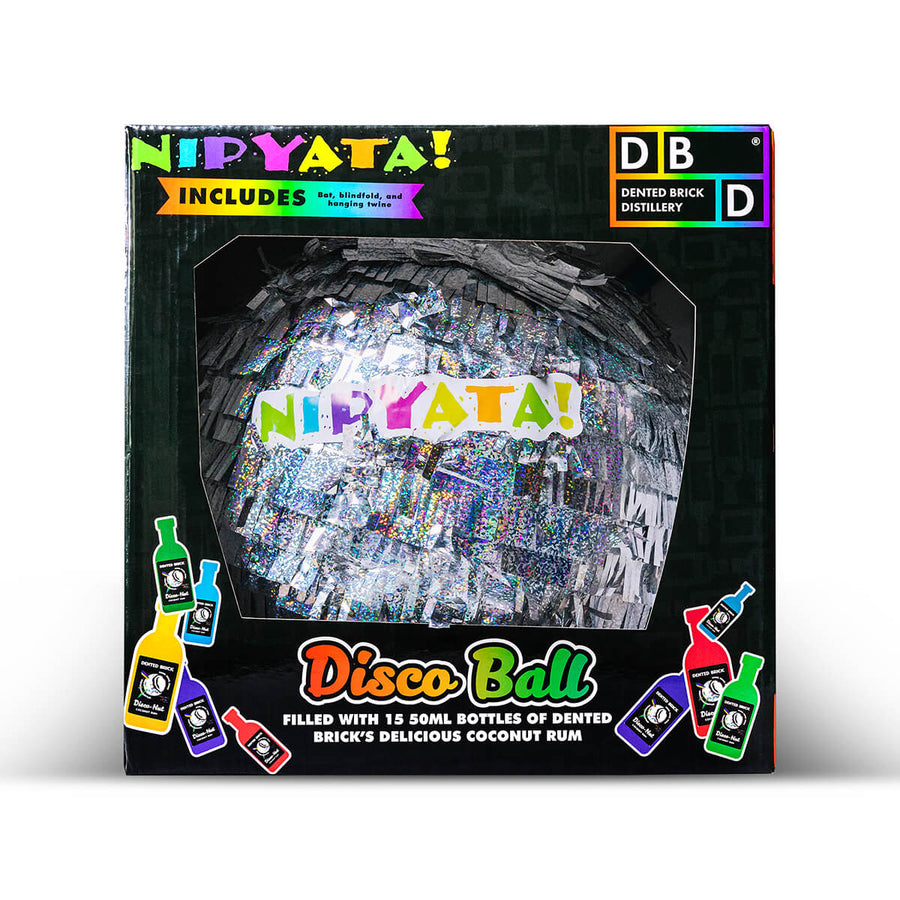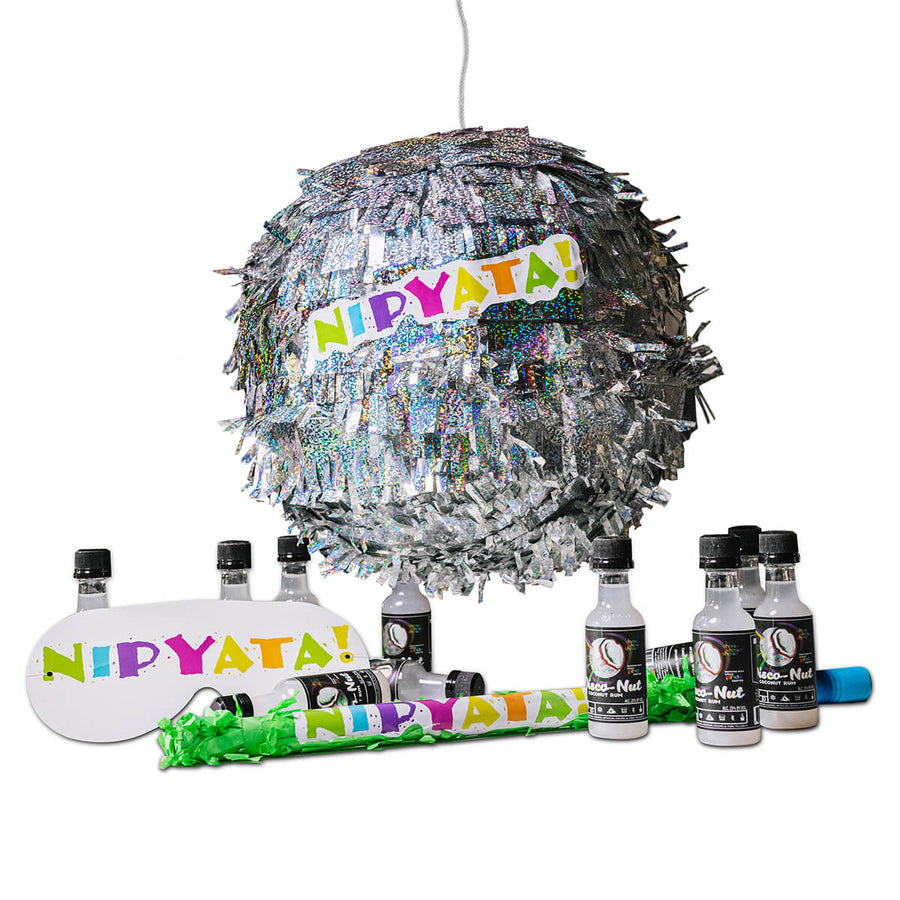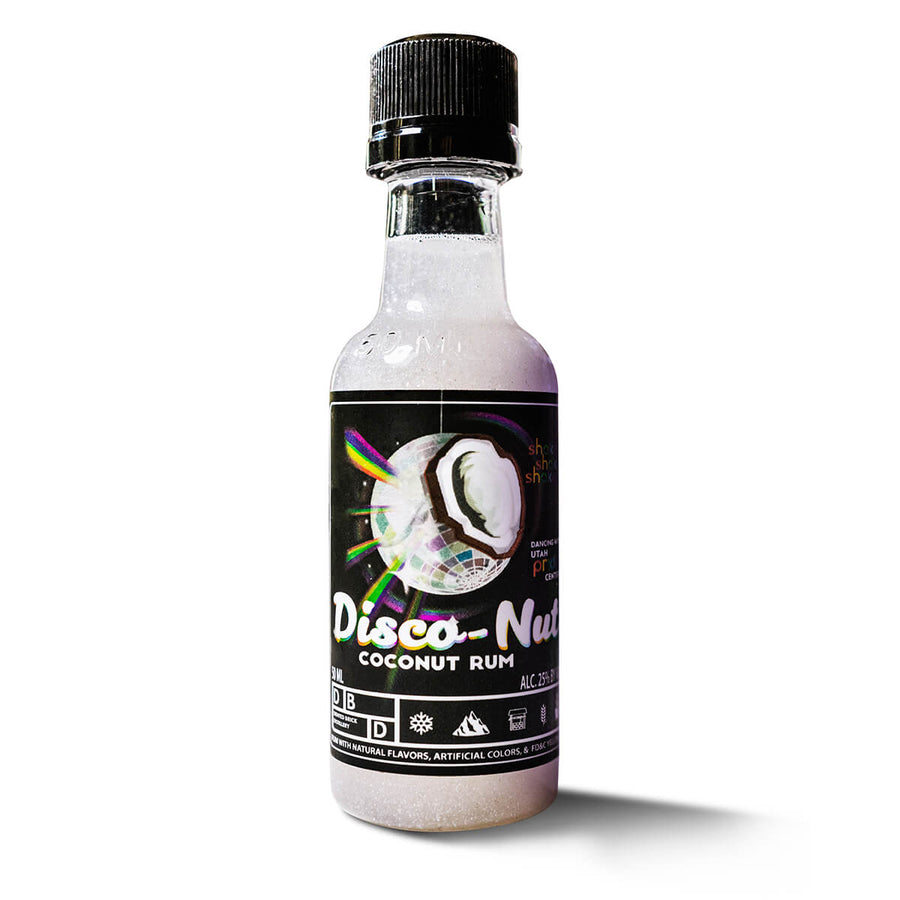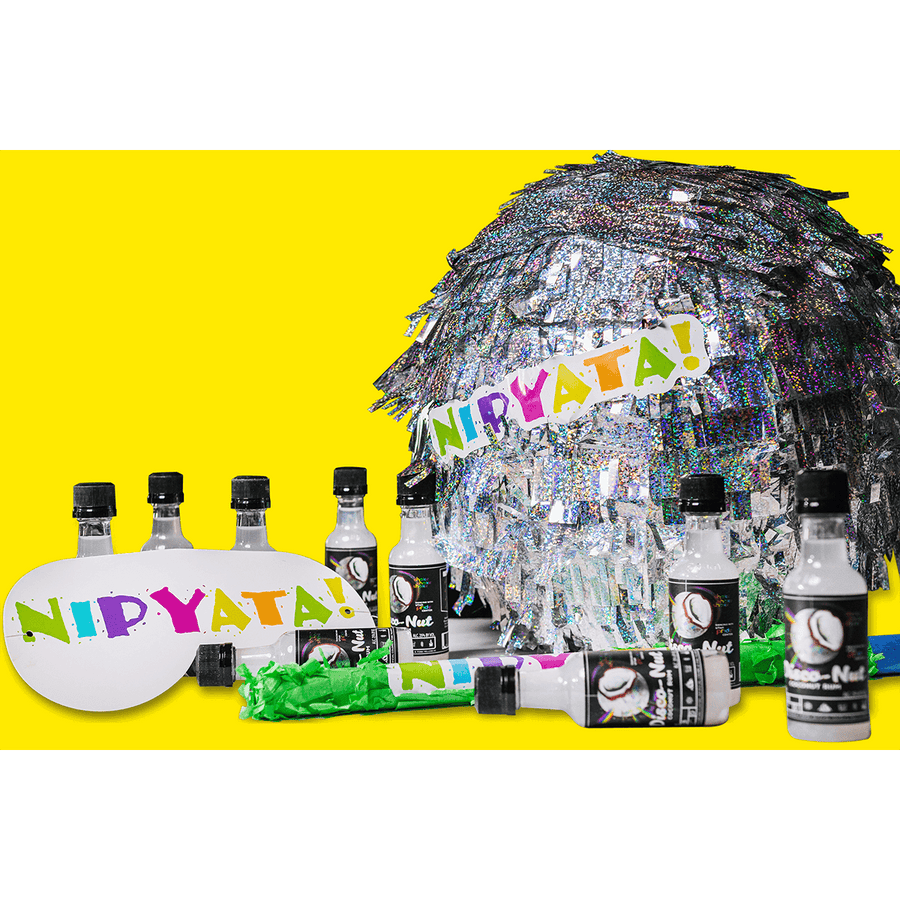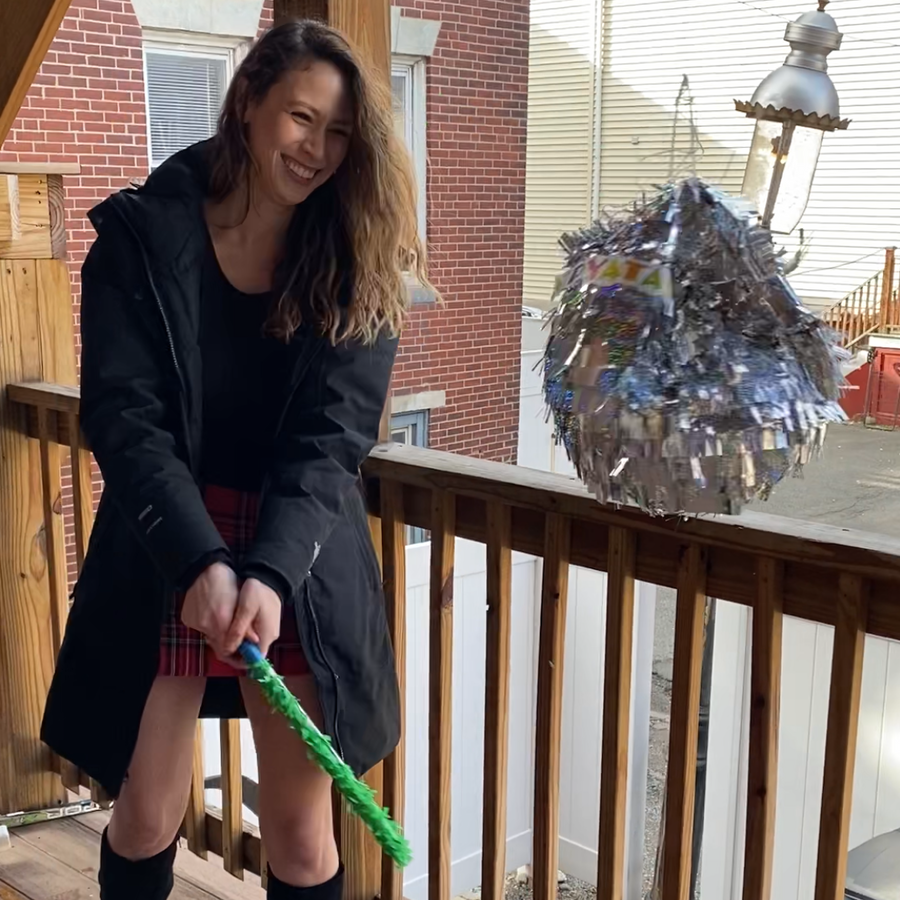 The New Year's Eve Disco Ball Rum NIPYATA! (15 Bottles of Coconut Rum Pre-loaded)
Regular price
$ 149.99
$ 129.99
Free Shipping
On All Orders
100% Guarantee
For All Products
comes with
Everything You Need
Watch the ball drop quite literally. Hang up this Disco Ball Piñata and make sure your NYE party is a Smashing Success. PRE-ORDER FOR DELIVERY BY DEC 30th, 2023!

The Disco-Nut® Disco Ball NIPYATA!® is a fan favorite. Disco fans rejoice! 80's Night fun? We've got you covered with the Ultimate Boozy Gift!
Disco-Nut Rum began in 2020 as a collaboration with the Utah Pride Center and The Pride Center at Equality Park in Florida, with a portion of all proceeds from bottles sold donated to support these organizations!
100% Satisfaction Guarantee. Don't love it? Return for free with no questions asked.

Includes:
15 Plastic Mini Bottles (50ml) of Delicious Dented Brick Disco-Nut Coconut Rum (product can be opened to add 15+ 50ml bottles of your choice)
NIPYATA!® Hangin' Twine - for your hanging convenience
NIPYATA!® Smashin' Stick - built for adults
NIPYATA!® Blindin' Blindfold - the ultimate sight remover!
NIPYATA!® Personalized Note - tell your boozy lover they're the best
Gift Receipt (no pricing shown to recipient)
Discreet Packaging - keeps it a surprise - plus your boss doesn't need to know about your drinking and smashing problem
Special forces that ward off evil spirits and bring good luck to all!
Size: 14"(h) x 14"(w) x 14"(d)
About Disco-nut Rum
Disco-nut is a coconut flavored rum, flavored with real coconut, but we've added a special edible glitter. The unique inclusion of edible glitter allows for the creation of social media-worthy cocktails as distinctive as they are socially responsible. Be sure to shake it!
Made from 81% ABV light rum base distilled from sugar cane molasses in the US Virgin Islands, this sourced rum is proofed down to 25% ABV with Artesian well water, filtered through multiple charcoal filters, before being blended with coconut syrup and edible glitter.
Aroma: Sugary sweet coconut, coconut candy and a Piña Colada cocktail.
Palate: Soft, dry light body and a lingering sweet coconut finish.
Finish: The finish is long and luxurious
A sweet and fruity rum perfect for hot summer days; easy drinking and highly mixable. Shake shake shake!
**Want to customize the nips in this NIPYATA? Click the "Customize Liquors" button above."
This is a PRE-ORDER and will arrive on or just before Dec 30, 2023 for New Year's Eve Festiviites!

CANNOT SHIP TO AK, AL, HI, KY, MS, ND, SD, UT