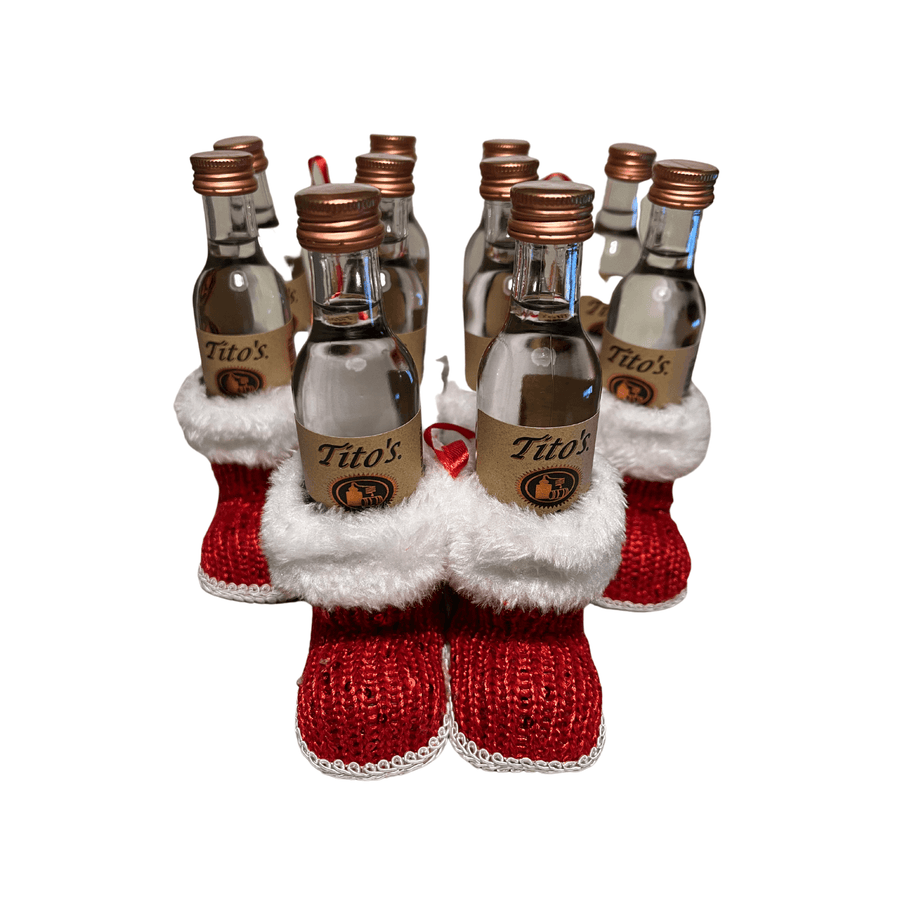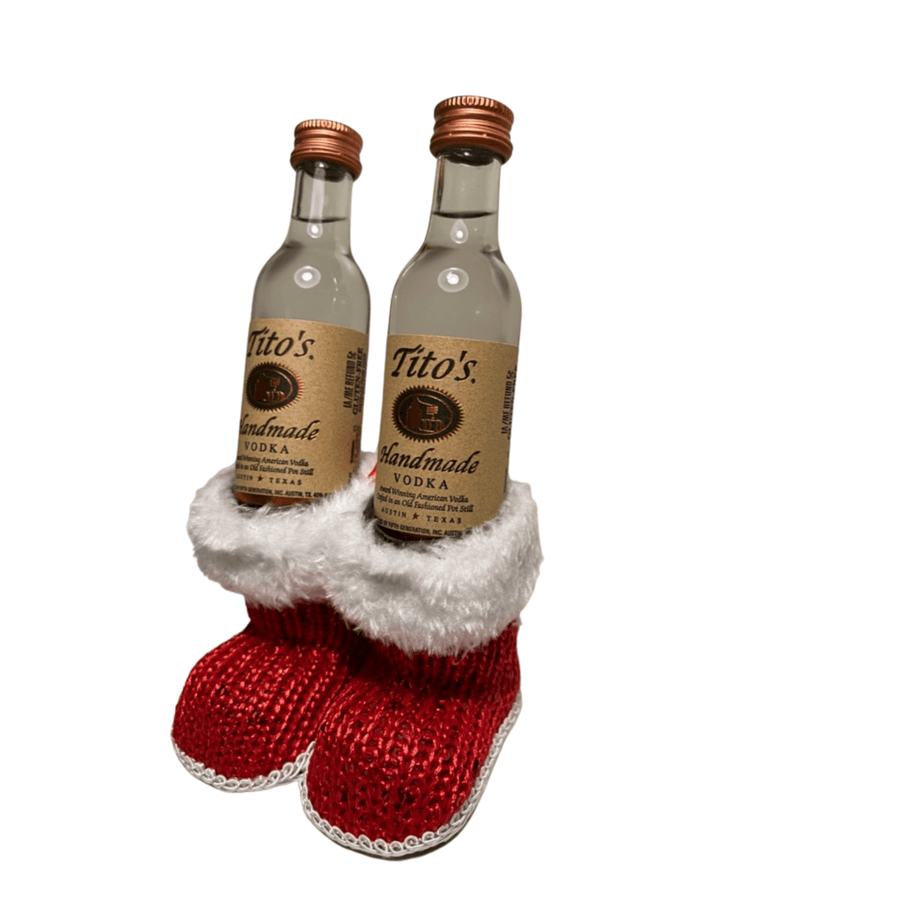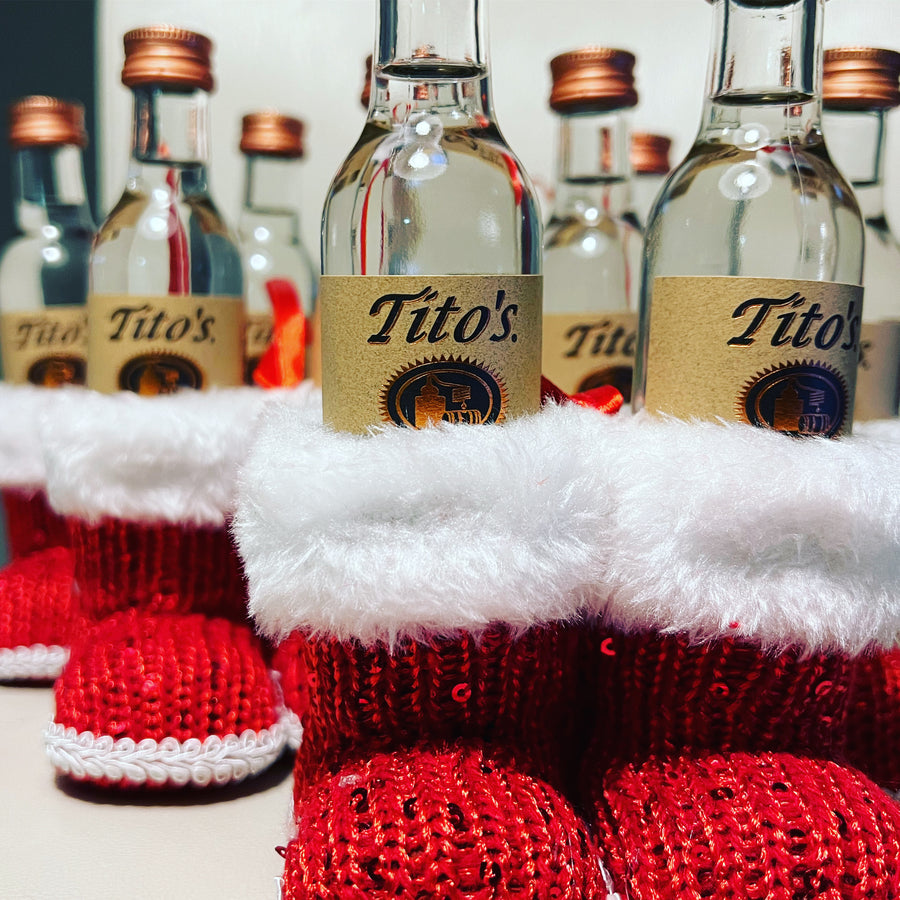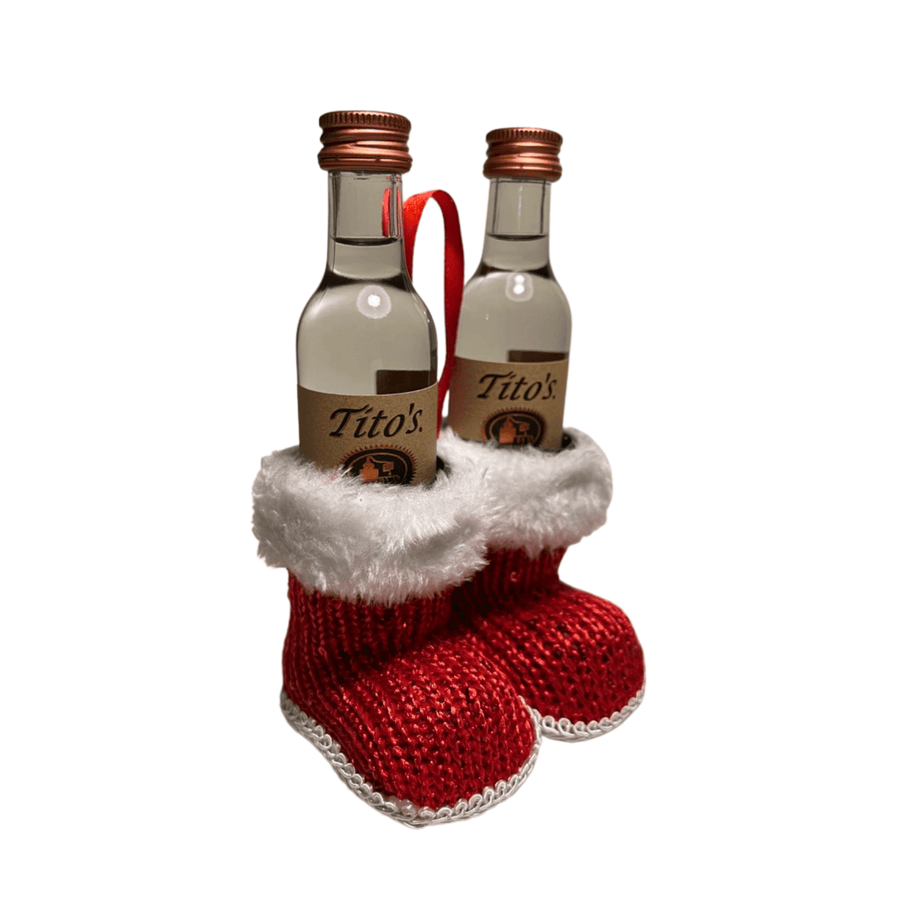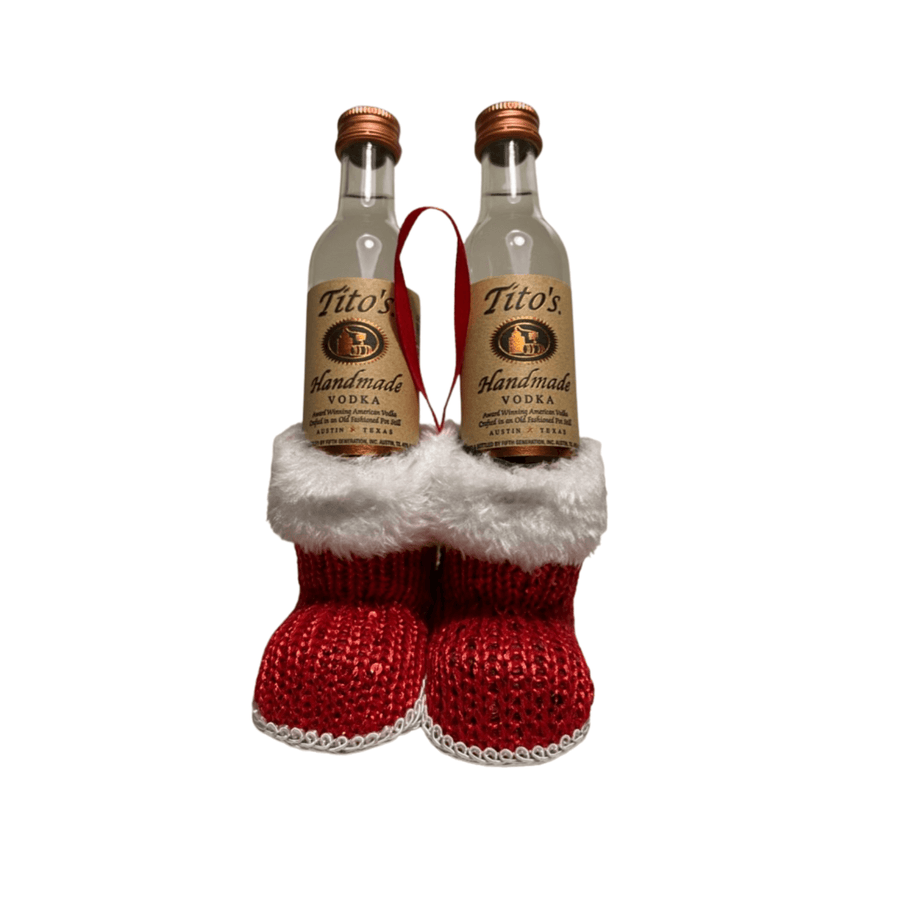 Tito's Drunken Santa Booties (5 Pairs, 10 mini bottles)
Regular price
$ 119.99
$ 89.99
Free Shipping
On All Orders
100% Guarantee
For All Products
comes with
Everything You Need
Comes with 5 Pairs of Booties and 10 50ml Bottles of Tito's.

Use them as stocking stuffers, table decorations, ornaments or just open and make yourself a delicious Tito's Martini on Xmas Morning! Boozy Bliss Awaits You!  
Includes:

10 50ml Bottles of delicious Tito's 

5 Pairs of Mini Santa Booties

FREE Ground Shipping (2 - 5 Business Days)

100% Satisfaction Guarantee
1000% Fun

Cheer. Bliss. Christmas Spirit.
Get some nips inside you and let's go make some bad decisions!
These booties are small. Just like nips. Do NOT attempt to put them on your feet. Maybe your cat's feet. Or your newborn baby's feet.

Unfortunately our shippers CANNOT ship to these states: ND, SD, UT

Stay Boozy : )