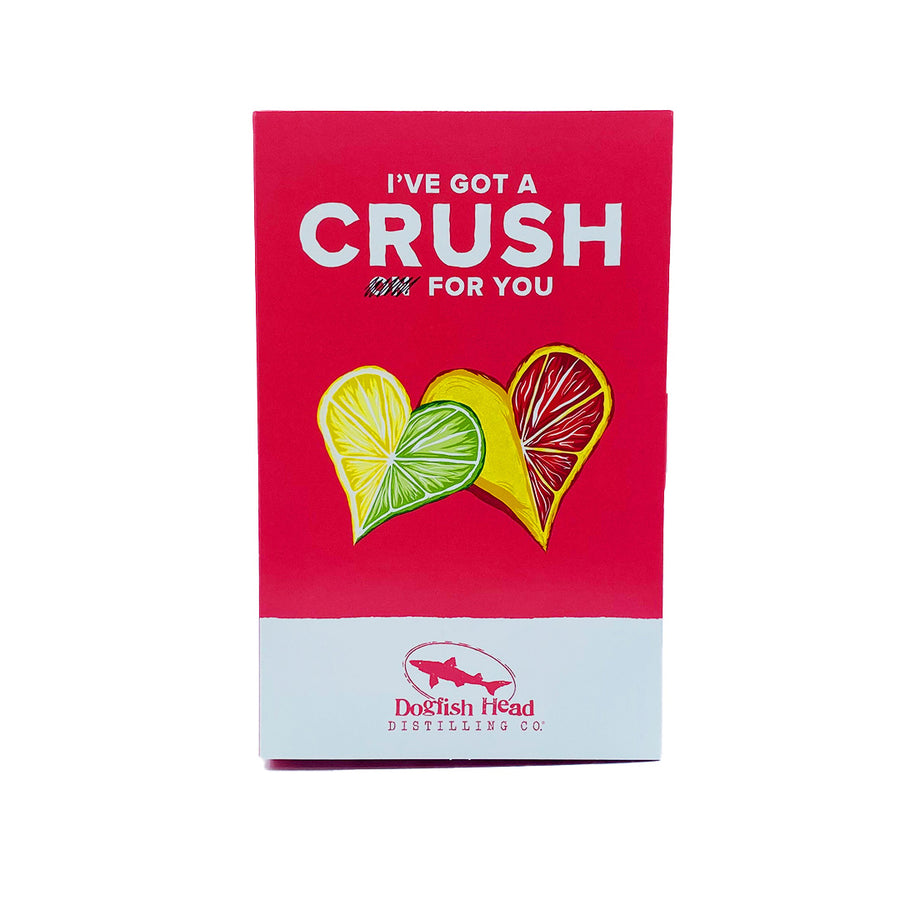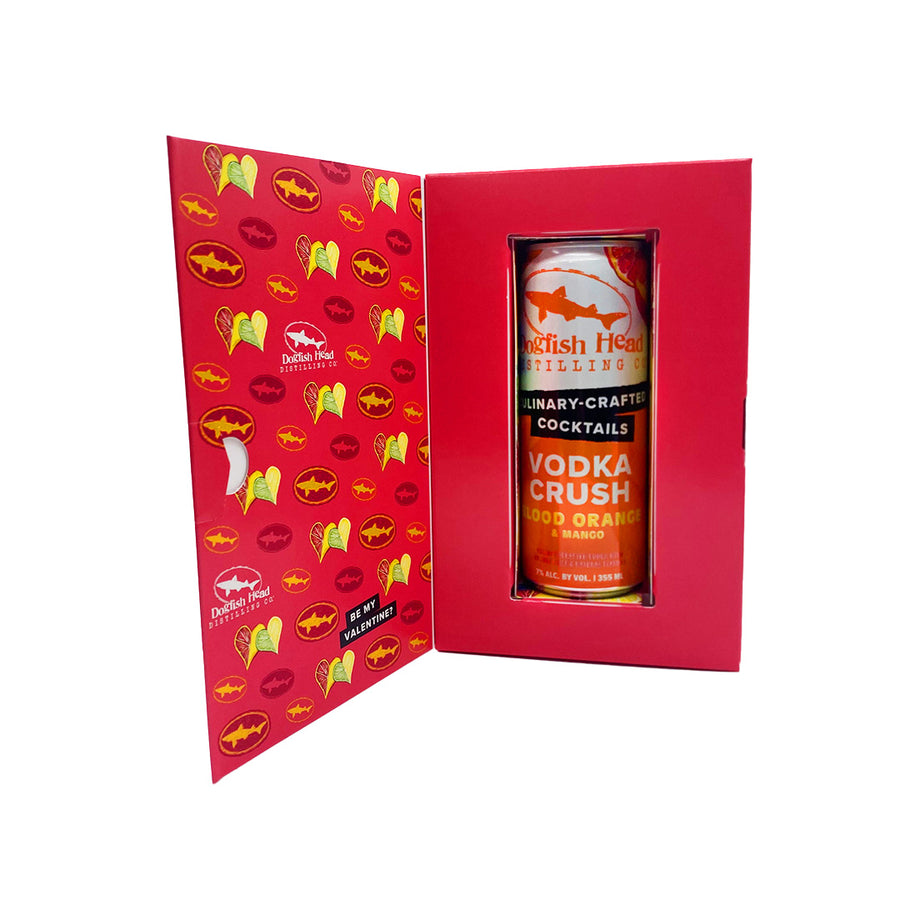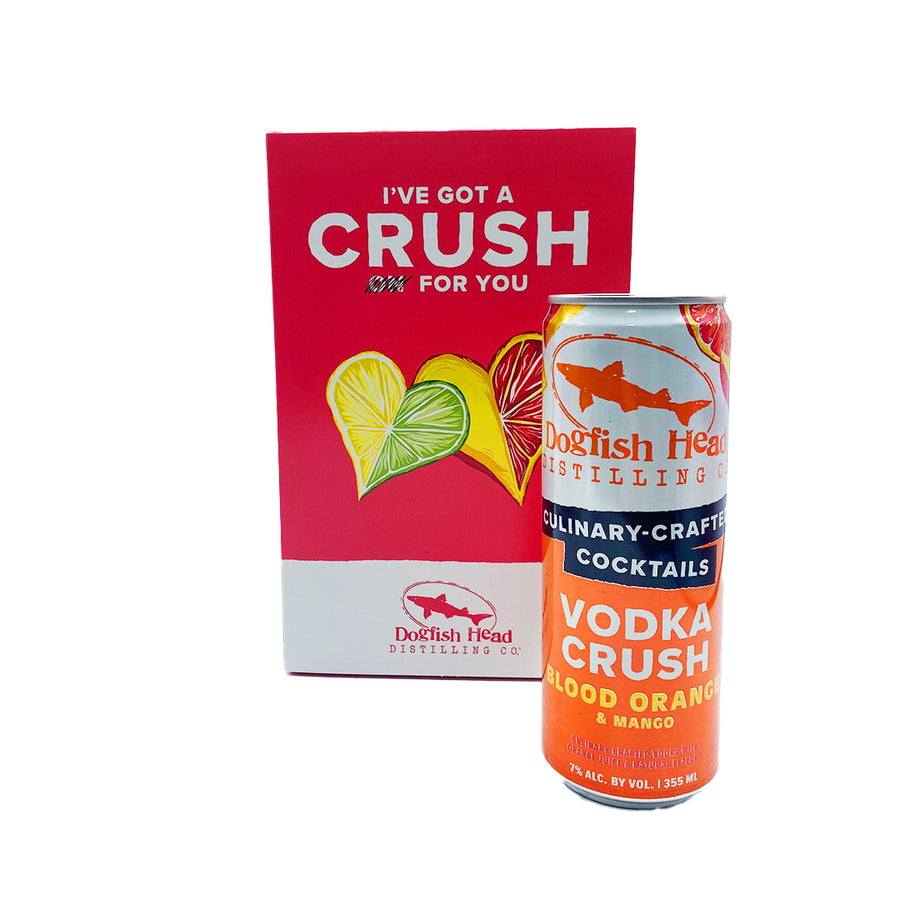 Dogfish Head "I've Got a Crush On You" Drinkable Valentine's Day Card (Limited Edition)
Free Shipping
On All Orders
100% Guarantee
For All Products
comes with
Everything You Need
Give a crush to your crush this Valentine's Day with Dogfish Head and NIPYATA! 

Buy two, Get one FREE.  Simply add 3 Cards to your cart to unlock the deal. No limits. Stock up and save big!

Your main squeeze will love this greeting card that features one crush-worthy 12oz canned cocktail from Dogfish Head.

Vodka distilled over real blood oranges and mangos, then blended with orange juice, mango juice and touch of lime, this Blood Orange & Mango Vodka Crush is sure to make your crush blush! (Bonus: Each canned cocktail has two full-proof shots of Dogfish Head Distilling Co. spirits).
Drinkable Card Deets
FREE Shipping included. 🥳


Arrives in 2 - 3 business days 🥰

Demeanor: Romantic. Boozy. Fun.

Size: 11.5" x 3" x 8"

100% Satisfaction Guarantee.

1000% Fun. 

21+ Please drink responsibly. 

Don't love it? Return it for free with no questions asked.
Orders will arrive on or just before 2/14

Drinkable Greeting Cards will arrive within 1 - 2 business days of Valentine's Day 2/14

Unfortunately our shippers CANNOT ship to these states: AL, ND, SD, UT

Stay Boozy : )