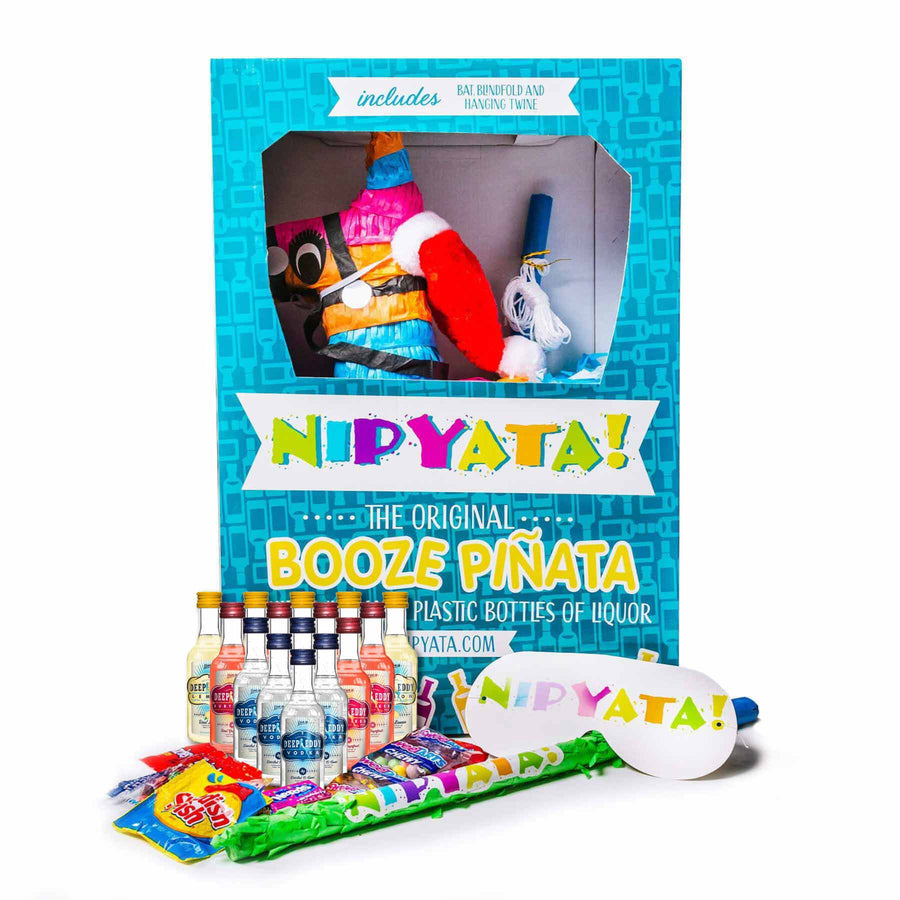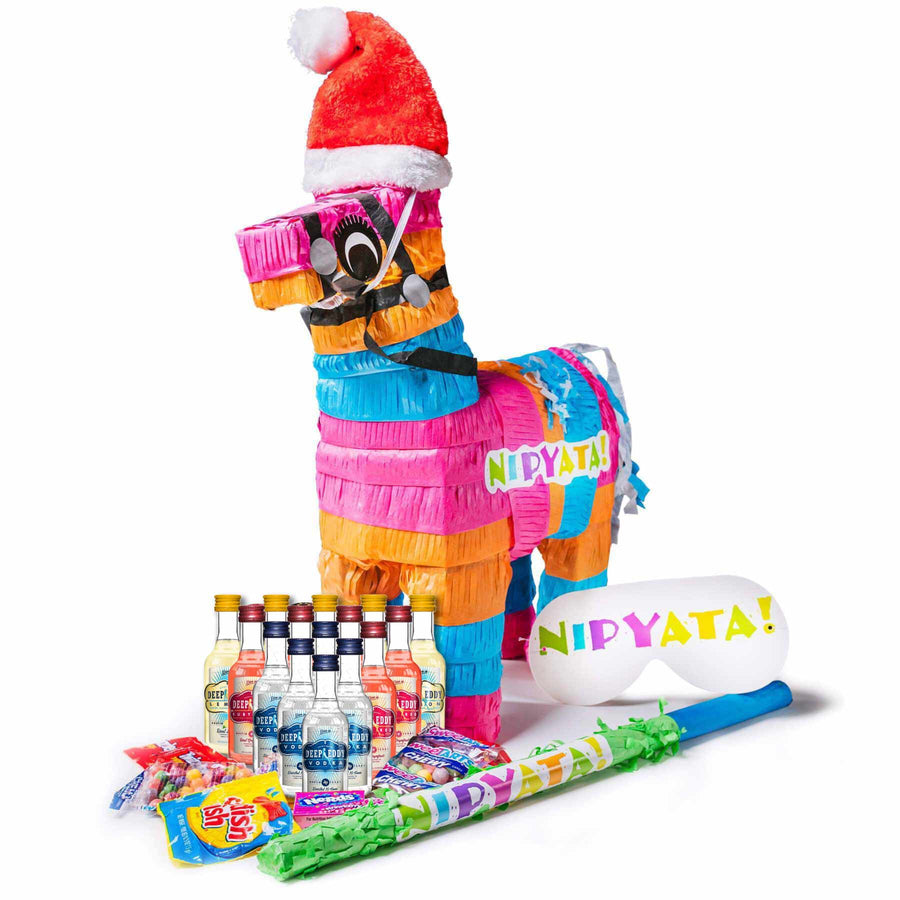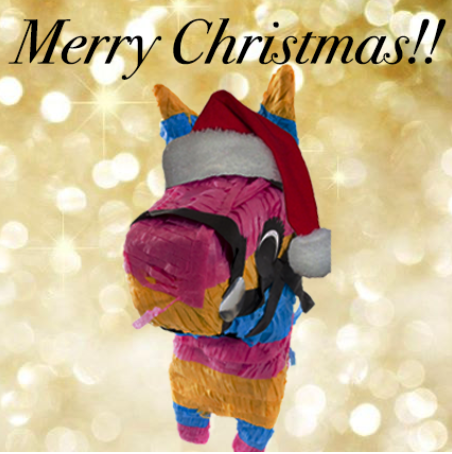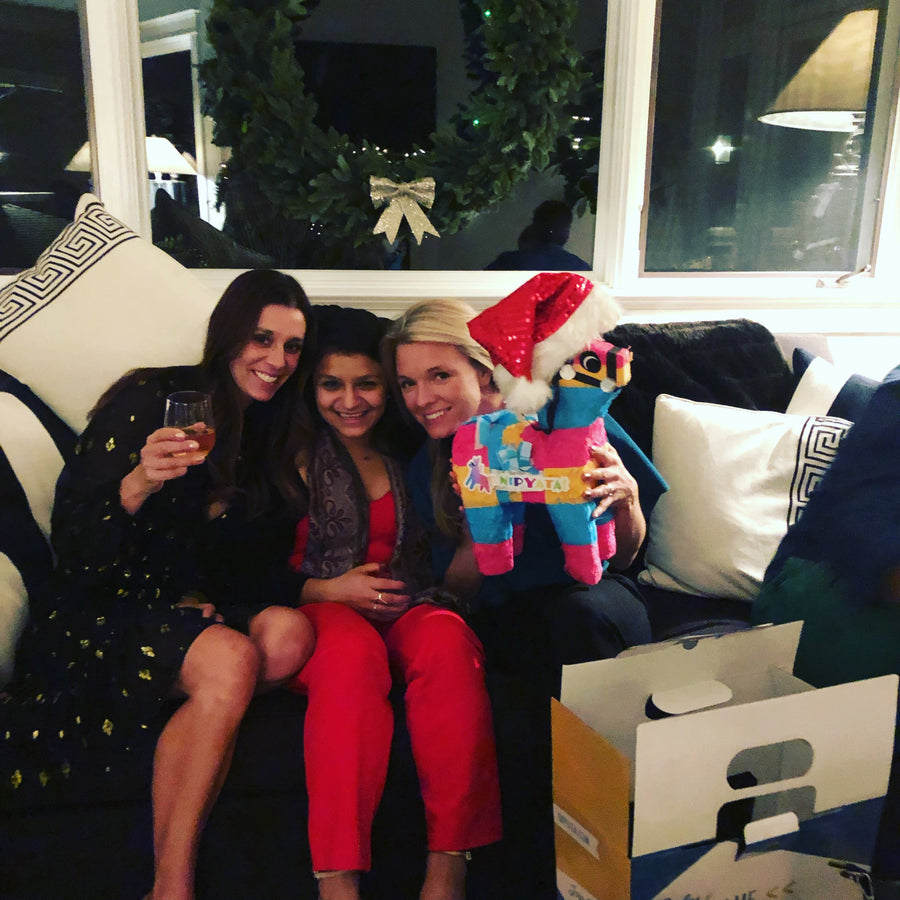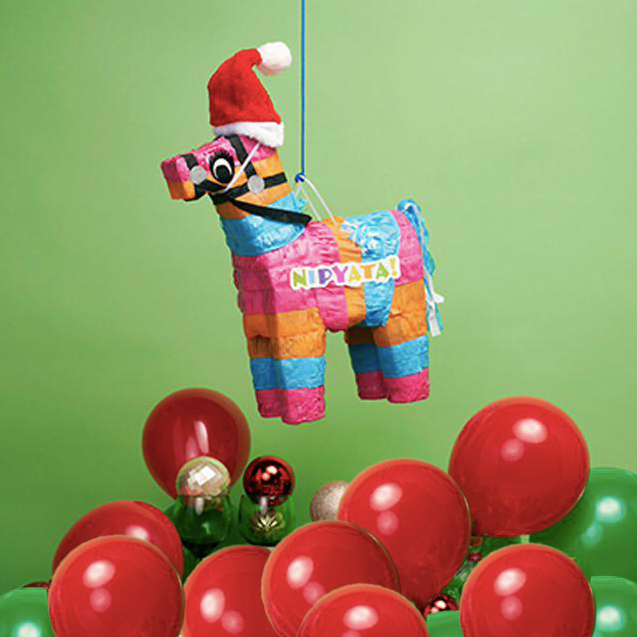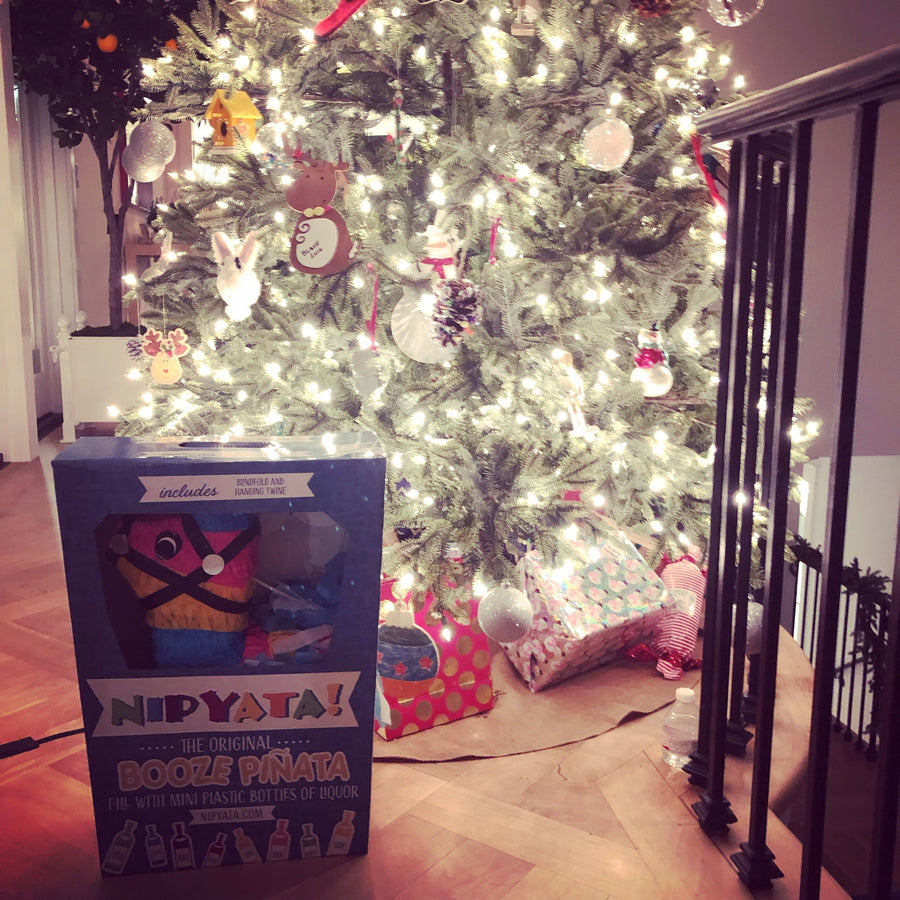 The Deep Eddy® Vodka Merry Classy Burrito!® NIPYATA!® (15 Bottles Pre-loaded)
Regular price
$ 129.99
$ 109.99
Free Shipping
On All Orders
100% Guarantee
For All Products
comes with
Everything You Need
If you or your loved one is a big fan of Deep Eddy® Vodka and getting smashed, this is the ultimate boozy gift!  Just like our Stay Classy Burrito, but this little guy has the cutest little Santa Hat strapped on his perfectly round little party dome. Makes for the ultimate boozy gift for holiday bliss!
Includes 15 Plastic Mini Bottles (50ml) of Delicious Booze:
A mix of Deep Eddy® Vodka, Deep Eddy® Lemon Vodka and  Deep Eddy®

 Ruby Red Grapefruit Vodka

NIPYATA!® Hangin' Twine - 20' for your hanging convenience

NIPYATA!® Smashin' Stick - 20" bat built for inebriated adults
NIPYATA!® Blindin' Blindfold - the ultimate sight remover!
NIPYATA!® Rules of the Game® - hilarious instructions and gameplay variations
Assorted Candy:  Skittles, Starbursts, Swedish Fish, Nerds (20+ packs)
Gift Receipt (no pricing shown to recipient)
Discreet Packaging - keeps it a surprise - plus your boss doesn't need to know about your drinking and smashing problem
Special forces that ward off evil spirits and bring good luck to all!
Arrives within 7 - 14 business days
100% Satisfaction Guaranteed. Don't love it? Return for free. No questions asked.