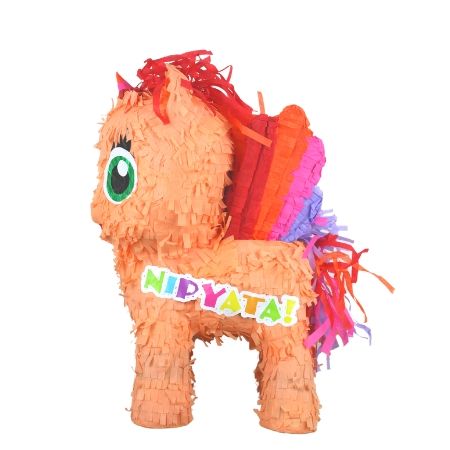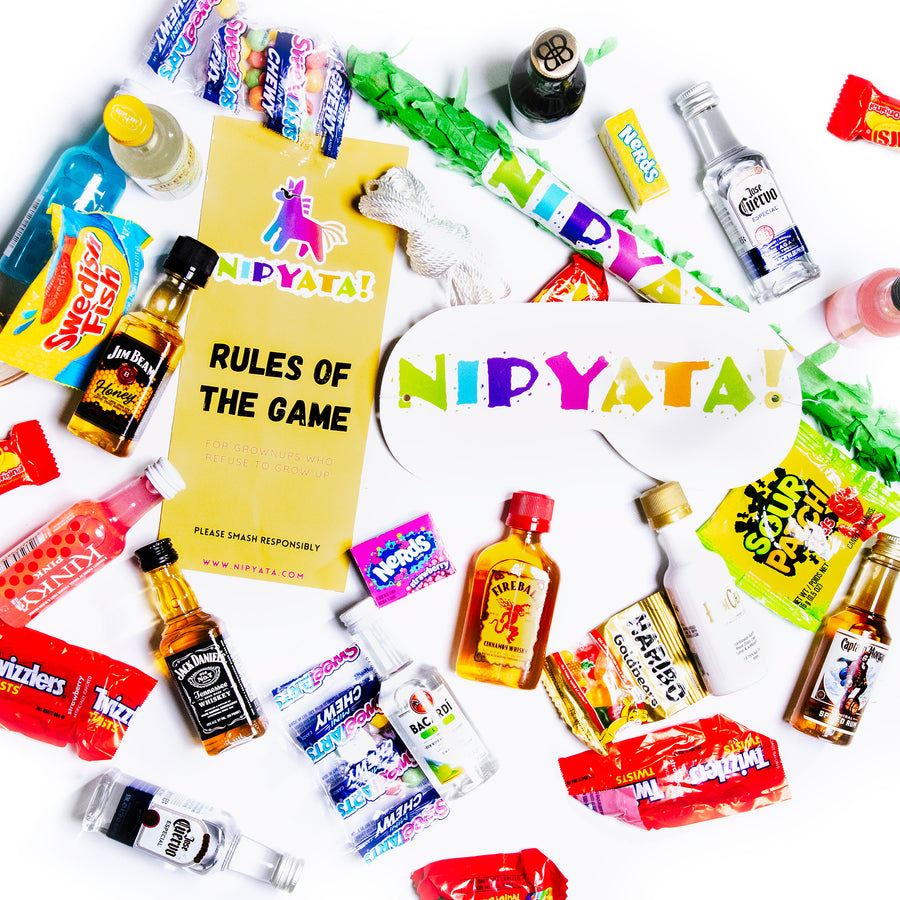 The Peachy Majestic Unicorn-Yata! (8 Bottles Pre-loaded) - FREE Ground Shipping
Regular price
$ 119.99
$ 99.99
Free Shipping
On All Orders
100% Guarantee
For All Products
comes with
Everything You Need
Many thought the booze-filled unicorn was just a myth- but this thing is real and it's glorious. Makes the perfect boozy gift for a fun friend! Celebrate and get smashed!
It might just ensure you have the greatest night of your life. Now let's get a few nips inside you and go make some bad decisions. 
Includes:
8 Plastic Mini Bottles (50ml) of Delicious Booze including Fireball, Sauza Gold, Bacardi, Baskesale, Smirnoff, Pink Whitney Vodka and more! 
NIPYATA! Smashin' Stick
NIPYATA! Blindfold
NIPYATA! Rules of the Game - Cheeky and Fun Gameplay Variations
20 Feet of Hangin' Twine for your convenience
Assorted Candy:  Skittles, Starbursts, Swedish Fish, Nerds (20+ packs)
Also filled with good luck and special forces that ward off evil spirits
Arrives within 2 - 6 business days
Size: 21" by 14" by 7"
100% Satisfaction Guaranteed.
1000% Fun.

Don't love it? Return it for free. No questions asked.
21+ Please Smash Responsibly.
Unfortunately, this product CANNOT ship to: AL, ND, SD or UT (Sorry about that to our fans in those states.)

This boozy beauty will arrive in 2 - 6 business days.

If you need it held for a future deliver by date, select "No, please hold for delivery..." above the "Add to Cart" button. Then select a future deliver by date up to 365 days in the future.

If you need this boozy beauty expedited, please email hola@nipyata.com for pricing and delivery options. Thank you! -Your friends at NIPYATA!