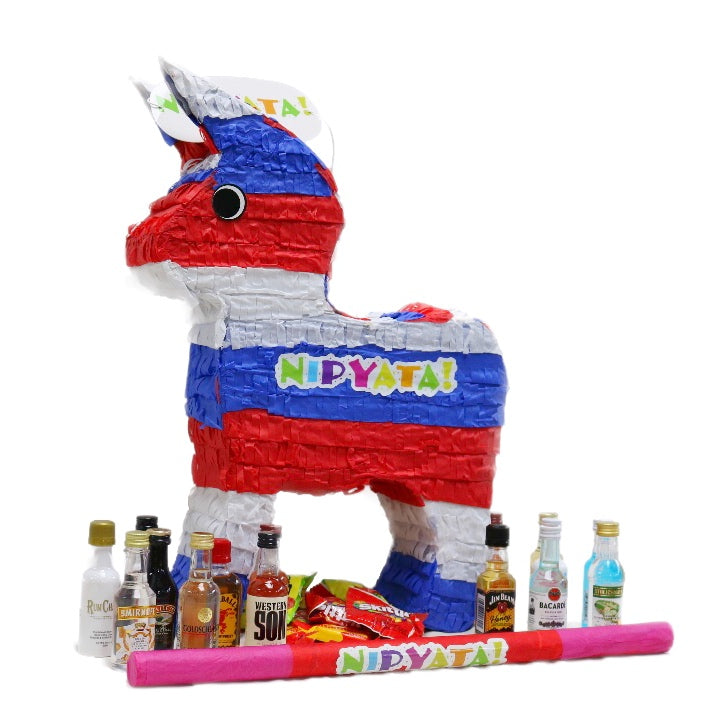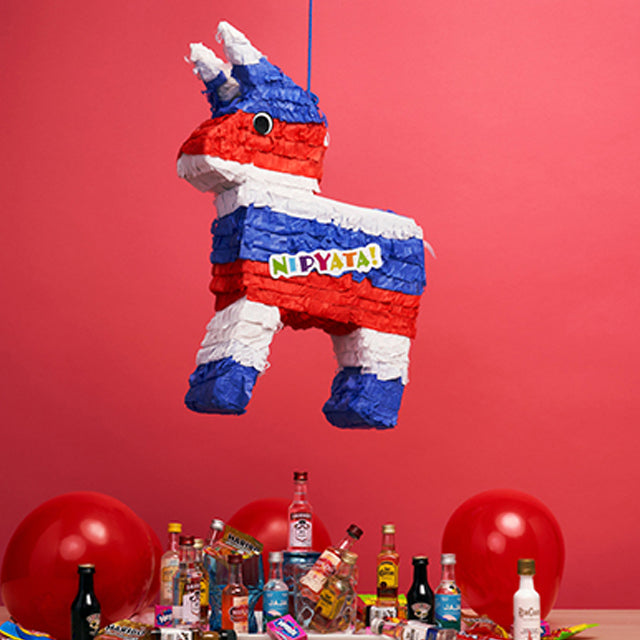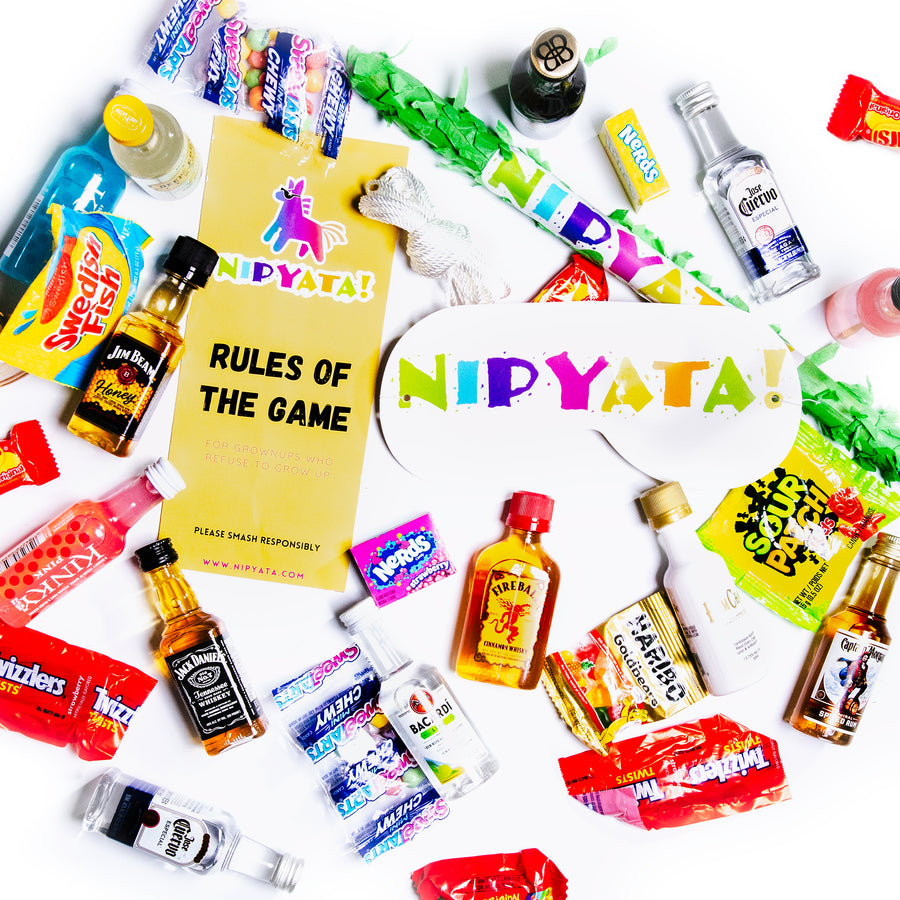 The NIPYATA!® Freedom Donkey®! (Plastic Bottles Pre-loaded) FREE Ground Shipping
Free Shipping
On All Orders
100% Guarantee
For All Products
comes with
Everything You Need
🇺🇸 Red, White, and Booze, all the live long day (or something like that) 🇺🇸  FREE SHIPPING Included
Our wicked awesome party mix has something for everyone, including mini plastic bottles of: Bacardi®, Smirnoff®, Deep Eddy®, Fireball®, Sauza®, BakeSale®, Pink Whitney® Lemonade Vodka and more! 
20 feet of hanging twine, Smashin' Stick and Blindfold

NIPYATA!® Rules of the Game® - Hilarious, Naughty and Fun!

Assorted Candy:  Skittles, Starbursts, Swedish Fish, Nerds (20+ packs)

Gift Receipt with no pricing shown on packing slip

Shipped in discreet packaging

Special forces that ward off evil spirits and bring good luck to all!

Arrives within 3 - 7 business days
21+ Signature Required
CANNOT Ship to: AK, AL, HI, ND, SD, UT (sorry about that)
Size: 20"(h) x 5"(w) x 13"(d)
100% Satisfaction Guarantee.
1000% Fun.

Don't love it? Return for free with no questions asked. 
Unfortunately, this product CANNOT ship to: AK, AL, HI, ND, SD or UT (We are sorry to our fans in those states.)

It will arrive within 2 - 7 business days. If you need it held for a future deliver by date, select "No, please hold for delivery..." above the "Add to Cart" button. Then select a future deliver by date up to 365 days in the future.

If you need this boozy beauty expedited, please email hola@nipyata.com for pricing and delivery options. Thank you! -Your friends at NIPYATA!